What is Athleisure & How to Master It
Image via Sporteluxe

So, what exactly is athleisure? Well, officially in the dictionary (yes, the dictionary) it is defined as, "casual clothing designed to be worn both for exercising and for general use". This style has evolved beyond wearing your workout gear to brunch and onto runways and most major retailers. The people have spoken; in this new age of people adopting to healthier lifestyles (and trying to fit fitness in wherever they can), it is almost mandatory that their style has enough functionality as to not inhibit their active schedules.

To master the trend, it's about pairing unexpected pieces to create a fun look that keeps comfort and style the priorities, which is why it's more important than ever to check the label for cotton. Athleisure's multi-functionality requires a versatile fabric - you'll be wearing that top beyond the gym, and unlike synthetics, cotton does not hold on to that sweaty odor. And those tight leggings you're wearing all day should be made of soft and breathable cotton too, or else you risk irritating your skin.
So how do you make athleisure work for your job, your date, your brunch and your actual workout? We have some suggestions:
For Work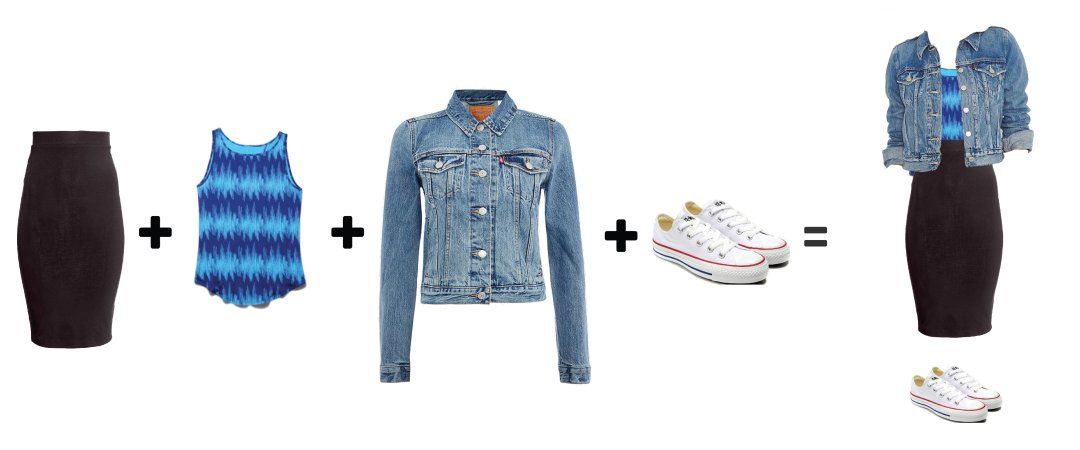 The Work Look: Pencil Skirt, Athletic Top, Converse, Jean Jacket
Athleisure style for work can be tricky. For people in creative fields or ones with laid back dress codes, experiment with incorporating the comfort of athleisure into your wardrobe. All it takes is for one item in your ensemble to give off the sporty vibe. We suggest working around your key sporty piece. In this case we picked an athletic top with a dropped racerback. The back may be a little inappropriate for work so make sure to cover it with a denim jacket. Pull the outfit together with a soft jersey knit pencil skirt. Then finally, rock the clean, white converse for the ultimate sporty look.
For A Date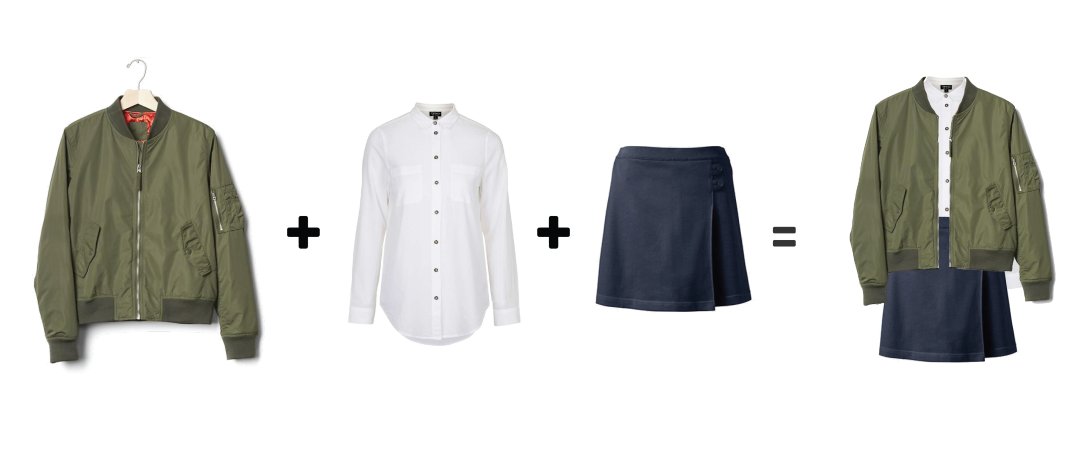 The Date Look: Blouse, Skort, Bomber
Want to find a date look with enough functionality that won't have you aching at the end of the night? You're in the right place. Athleisure is all about giving you comfort without losing any style. Go with a crisp blouse, mini skort (for ultimate movement) and pair it off with a bomber jacket. The skirt is flirty and the juxtaposition of the conservative blouse and bomber make it an effortless night out look. Bonus: Layering a cotton blouse with a cotton bomber won't have your skin suffocating under the fabrics. This means you won't be sweating through your date... at least not more than you already are.
For The Weekend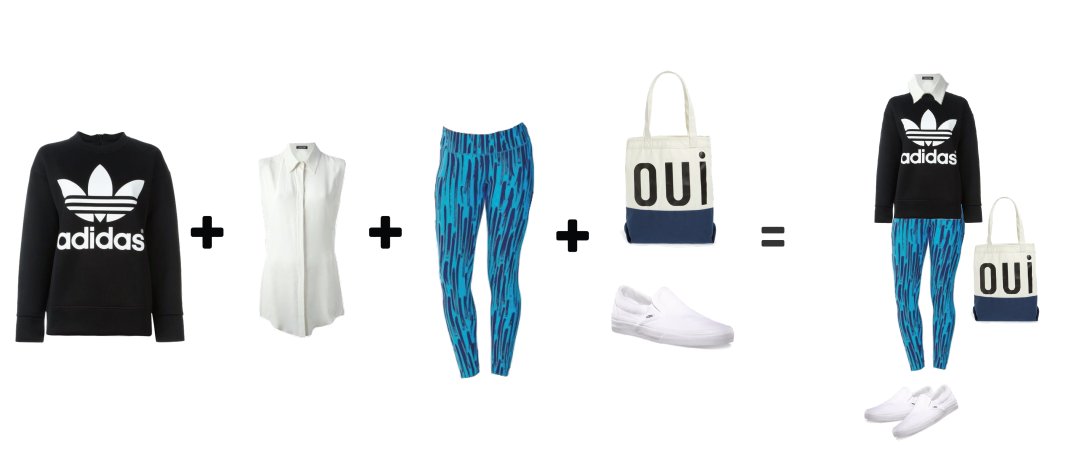 The Weekend Look: Top, Sweatshirt, Leggings, Vans, Tote
Weekends are for immersing into loungewear. Your athleisure should be a cumulation of feeling comfortable and looking like you didn't just roll out of bed. Put a collared shirt under your sweatshirt for a structured style. Choose a comfortable skinny pant to balance the thick fabrics of your pullover. Once you slip into your canvas shoes, you'll be ready for the weekend!

For Brunch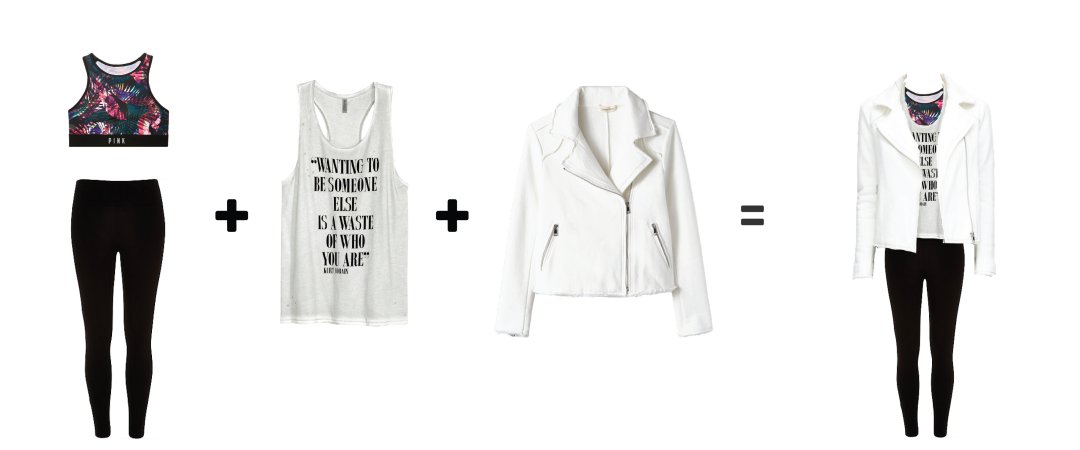 The Athleisure Look: Bra, Tank, Leggings, Jacket
Working out should be about the comfort. Leave the synthetics that easily stink and cling to you at home. Let your personality shine through your breathable, non-stinky, cotton leggings but have no one question your restaurant dress code by having your derriere covered by a long tank. Bring in the athleisure factor by finishing off the look off with a moto jacket, perfect for when your body temperature cools down.