Super Bowl Sunday!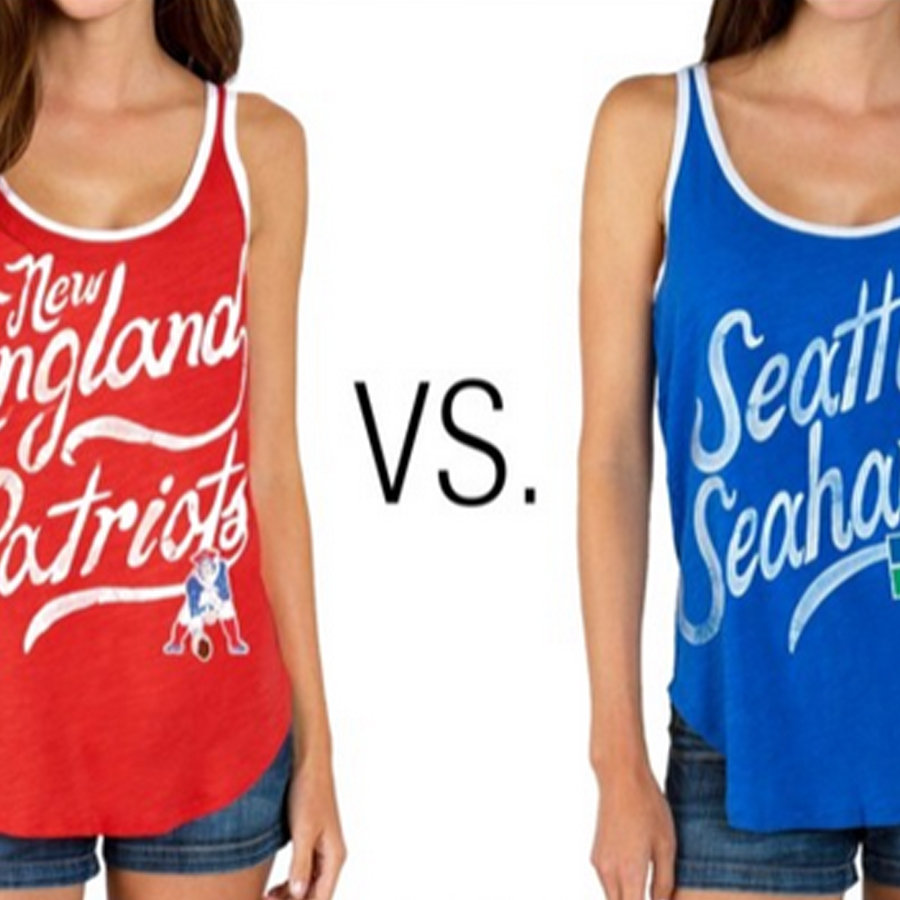 Whether you're a New England Patriots fan and diehard Tom Brady admirer or a Seattle Seahawks lover and Russell Wilson follower, there is one thing both parties can agree on and that's cotton. When it comes to your game day threads, there's no better material to get you through your Super Bowl Sunday festivities than comfortable and stylish cotton pieces.
When we hit the web to do a little clothing research, we found some amazing looks for women. It can be hard finding stylishly sporty pieces for the ladies but we were surprised to find, there's no shortage of adorable items out there. Forget boring jerseys and itchy jackets. We found stylish tanks, shirts dedicated to players and even a pair of canvas sneakers featuring all your favorite teams. The best part is that these clothes are made of our beloved all-natural fabric, which means they won't retain odors as you sweat with anxiety awaiting that final touch-down pass. When it comes to these looks, everyone pretty much wins come game day and what's not to love about that?
Shop the collection!