Men's Denim: How to Pull it Off in the Office
Back in the day, jeans were strictly prohibited from the office. Luckily, most workplaces have become more lax, allowing denim and, at times, even encouraging it in an effort to promote a relaxed office culture. So, how do you pull off wearing denim to work without crossing the line of professionally business to comfortably casual?

Being comfortable while remaining professional at work isn't as hard as you think. First and foremost, check the tag to be sure your denim is at least 98% cotton. Because cotton provides comfort for all office temperatures, is seriously durable, and maintains the perfect fit, you don't have to worry about your denim jackets, shirts or jeans wearing out. Here's a few starters on how to embrace your denim pieces in the workplace.
Bonus: Feel free to scroll over the looks below to shop.
Dark Wash Jeans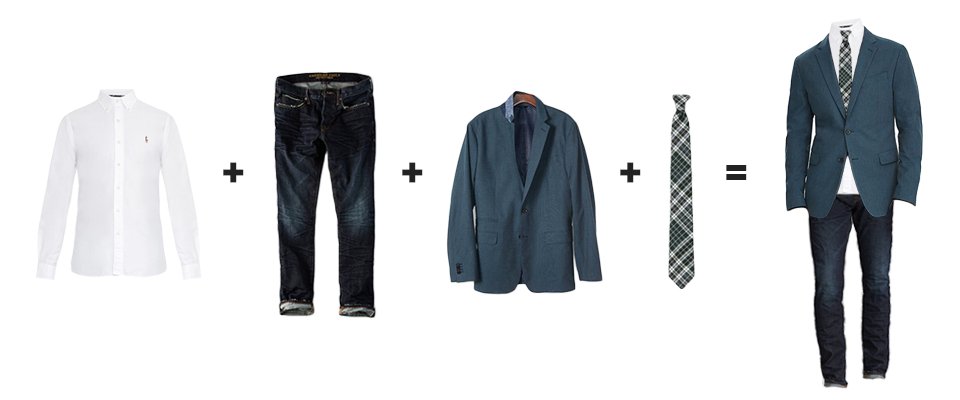 The dark wash jeans look: dress shirt, tie, blazer, dark wash jeans
It is key to be sure your jeans have the right fit. Your jeans shouldn't sag or be too tight. Dark wash shades of indigo, black and grey will help you look work-ready. Top it off with any combination of a blazer, tie, or cotton dress shirt, and you'll be ready to go.
Denim Jacket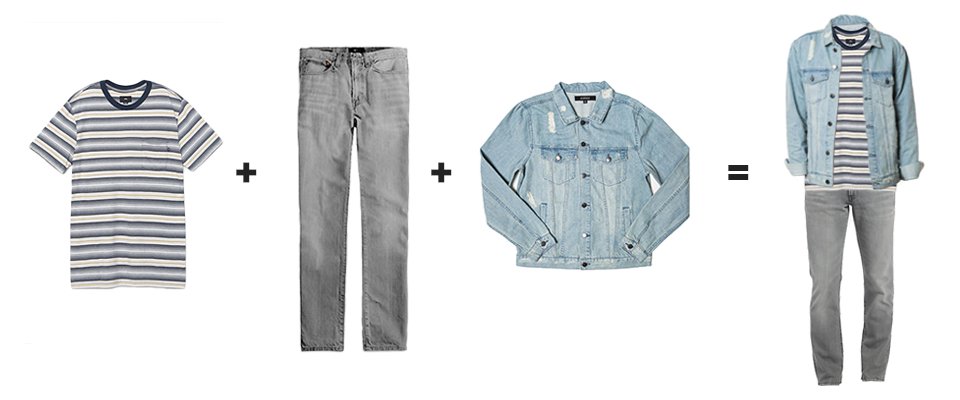 The denim jacket look: grey jeans, t-shirt, denim jacket
If your office vibe is more casual and you're looking to stand out, a denim jacket is an optimal alternative to the blazer. By pairing with a pair of grey jeans, you'll give off an easy-going vibe while still looking polished.
Chambray Shirt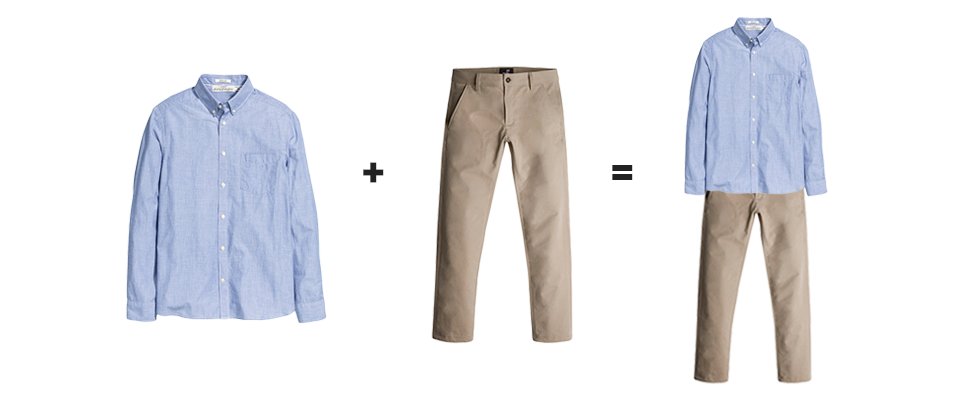 The chambray look: khakis, chambray
The great thing about chambray is how versatile it is, along with the fact that it's made from cotton. The effortless style that comes with one can be adjusted for casual Fridays and perfectly transition to drinks with the guys (or your S.O.). Tuck it into a pair of cotton khakis and slip on some canvas sneakers to perfect your look.
There are many jeans that will do the trick. We've carefully curated a selection of affordable denim pieces that can mesh flawlessly into your workweek wardrobe. So take a look below at our denim men's collection for a little inspiration.