It's Time to Get #CoolerInCotton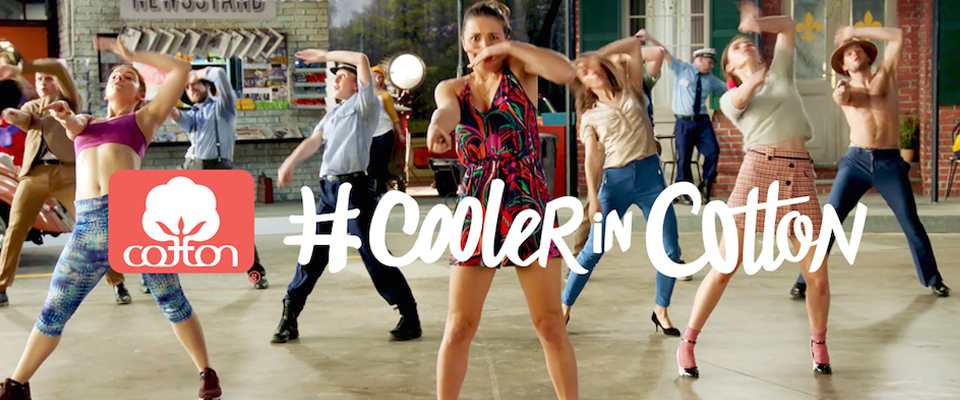 It's the dead of summer. It's seriously hot & humid outside. Have you found yourself sweating through your outfit before you even leave your house? Or felt like a total mess by the time you got to your desk at work? We all have.

And the crazy thing about it? These moments are totally avoidable! The solution to stop this sweat behavior is simple: wear more cotton.
We're not the gambling type, but if we were, we'd bet that if you checked the label on that skirt or suit that is clinging to your legs, or the dress that is acting as a sponge for your sweat… they are made of synthetic fibers. Synthetics are doing a better job at feeling like natural fibers but the reality is, they don't breathe like natural fibers. A wolf in sheep's clothing, if you will.
We're here to help you stay so fresh and so dry, dry this summer (you really are not alone), so we put together a list towards recovery:
First step: Watch the #CoolerInCotton video, immediately.

Second step: Now that you are done laughing (wipe away those tears!), shop the looks from the video below.
Third step: While you wait for these fresh, breathable pieces to arrive at your home, get rid of all those clingy, hot, smelly, stained items to make room for the good stuff.
Fourth step: Rock out your new outfit and tag it with #CoolerInCotton to be featured in our hot (we mean the good kind of hot) photo gallery.
Fifth step: Spread the word. We helped you, now it's your duty to help your loved ones.