How To Upgrade Your Denim Jacket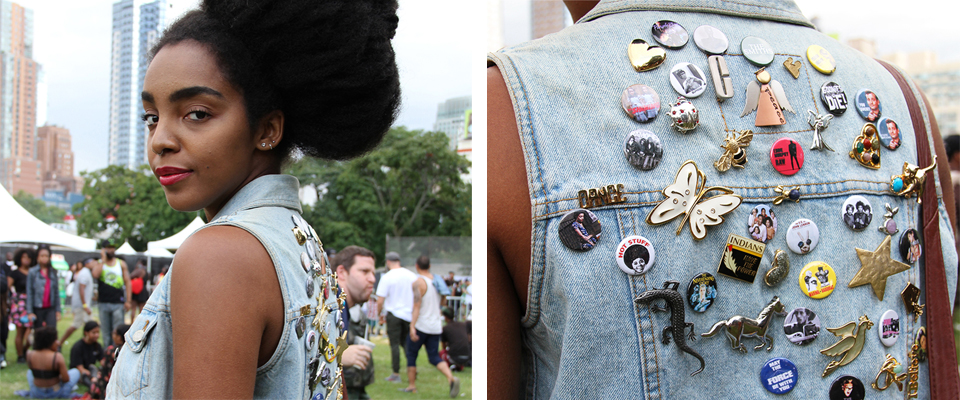 The jean jacket is one of the most iconic pieces you can own. Having it in your wardrobe means you have the perfect piece to make any outfit cooler and more casual. Denim may change in style, cut and length but its necessity will never waver. Ever wonder why your jean jacket is probably the longest lasting piece in your coat closet? That's because it's made of cotton. The fabric is extremely durable and easy to care for.
This season, denim jackets have taken on a new life by being overtaken with patches, pins, and embellishments. How do you accomplish this look yourself? Well, depends on the vibe you're going for: subtle or all-out.
To get the subtle look, opt for a few select iron on patches (that you may need to sew in for extra support). Tap into your nostalgia by picking ones from places you've visited or bands you loved growing up. To keep it cohesive, choose a color scheme or a theme and be selective where you put each patch and which patches you pick.
For a more all-out style, add tons of buttons and brooches to your jean jacket on top of the array of patches. Cover the entire back so there's practically no jean showing on the upper panel. It's important to make sure it's covered as opposed to clustered so the design feels intentional as opposed to haphazard.

Sounds incredible, right? So where can you buy look for yourself? Whether you're on board for a little DIY, or just want to purchase the jacket pre-blinged out, we assembled some great finds below.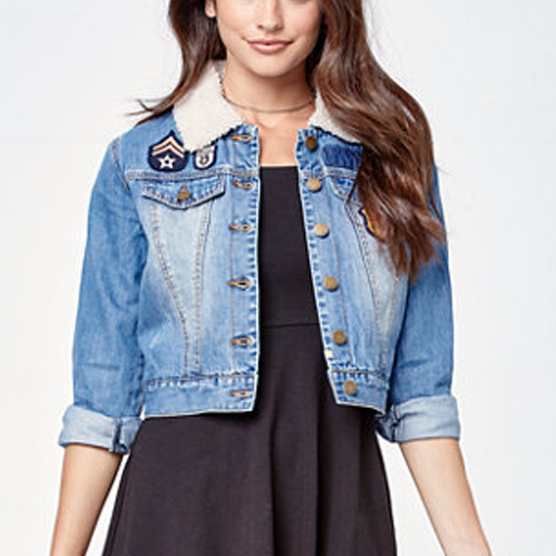 You'll have a need for speed every time you rock this faux sherpa lined jacket. Don't forget the aviators!
Billabong
Patched Love Denim Jacket
$52.49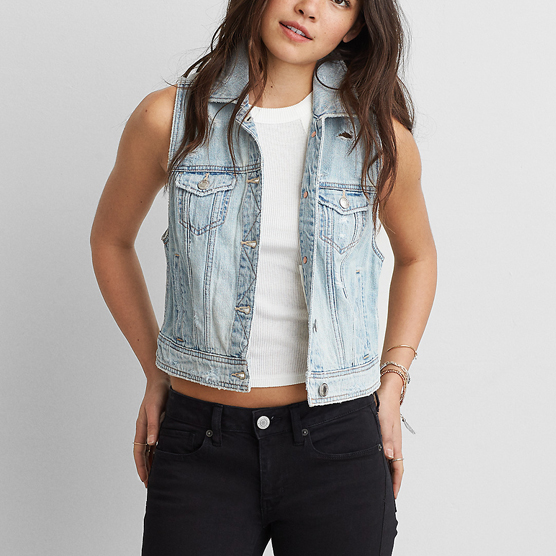 This classic fit denim vest in light wash with destroyed details is a perfect canvas for your DIY goals.
American Eagle
DENIM VEST
$49.95
What is cuter than patches of food? Not much, we'll tell you that. Check out this etsy seller's page for all things adorable patches.
ETSY
Patches
$3.99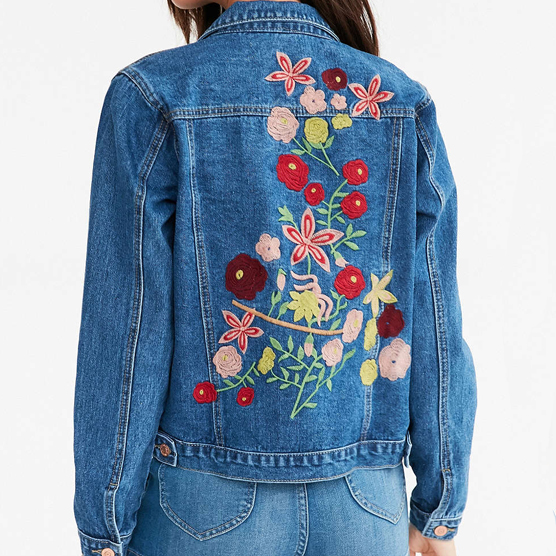 Subtle and whimsical florals give a fun twist to the classic denim jacket.
Urban Outfitters
Blue Woodstock Embroidered Denim Jacket
$109.00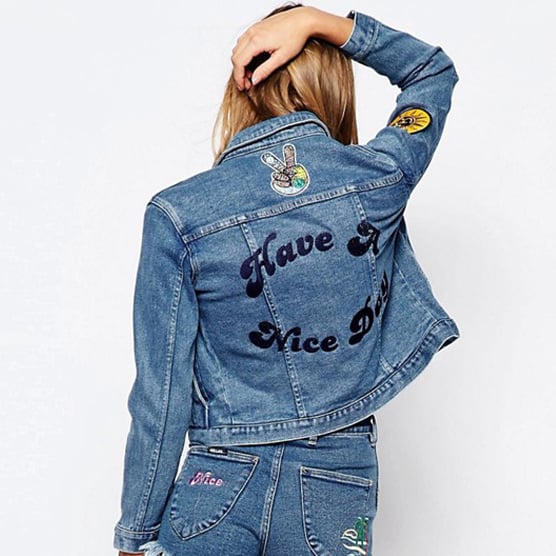 Peace, love and hippie denim jackets are all the rage this season. Try this one with a great message to have everyone feeling groovy.
ASOS
Fitted Denim Jacket With Patches And Embroidery
$189.00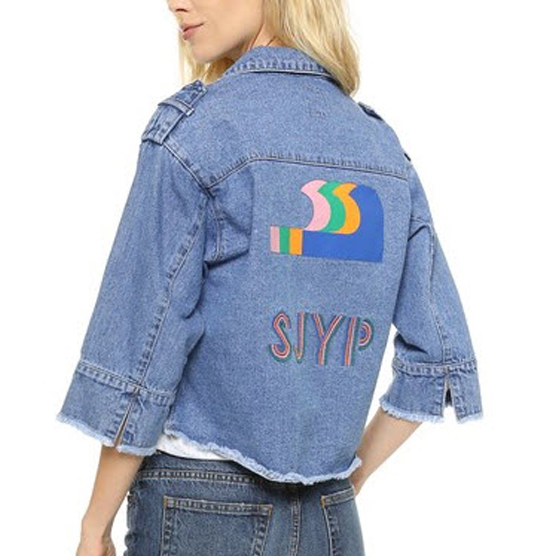 A few simple patches are all you need to be true to your school in this letterman inspired denim jacket.
SJYP
Epaulettes Denim Jacket
$252.00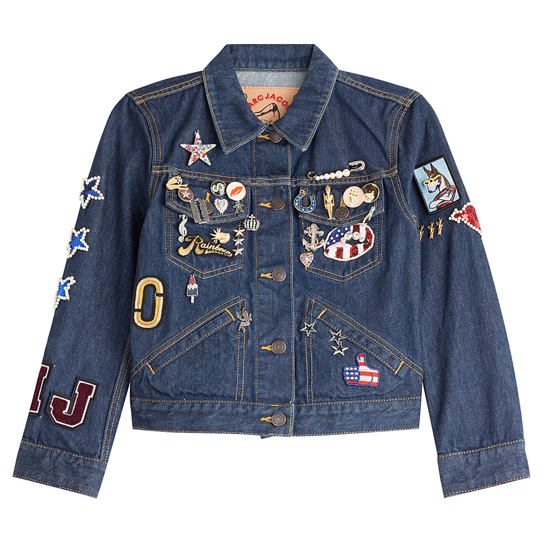 Glamour and grunge collide on this white washed denim jacket. Get crazy with this multi-media blast of embellishments. The pins, patches and brooches make this a perfect rock and roller staple.
Marc by Marc Jacobs
Denim Jacket with Patches and Embellishment
$735.00