How to Style Denim for the Office
In this day and age, offices are learning to lean away from the traditional confounds of what is considered business professional attire and are adjusting to employees' needs of staying comfortable and work-appropriate all at the same time.
It can be really simple to integrate denim into your workweek wardrobe and there are plenty of pieces available on a budget. Not only will these pieces gain plenty of use after the work week is through, but denim with a high cotton content keeps you warm, which will come in handy with your office's ever-changing thermostat.
First things first: don't forget to read our guide on how to be sure you're finding the right jeans for your body type!
Check out our looks below for how to appropriately style denim for the office. (Psst: If you scroll your mouse over the picture, you can shop the looks right there!)
Flare Jeans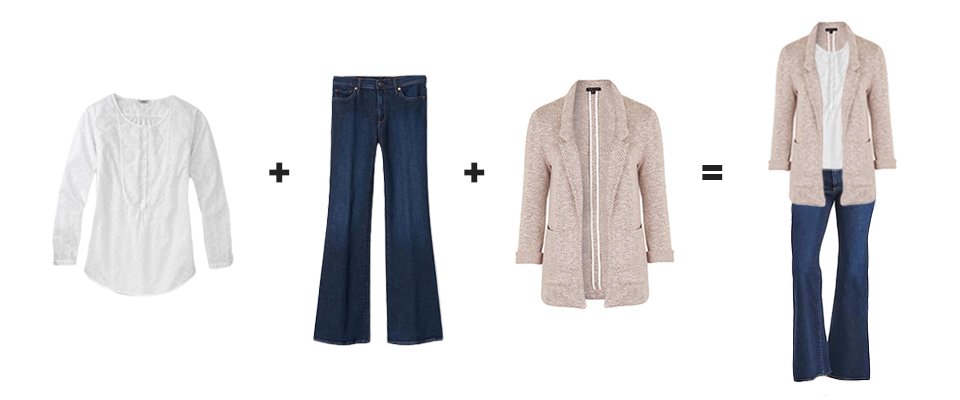 The flare jeans look: blouse, blazer, flare jeans
Believe it or not, you can wear a pair of jeans in the office and still look like a boss. Flared denim is working its way back in the spotlight and the office is the perfect way to showcase your style, while still remaining professional. To rock a pair of flare jeans, polish off with a cotton camisole and tailored blazer.
Denim Jacket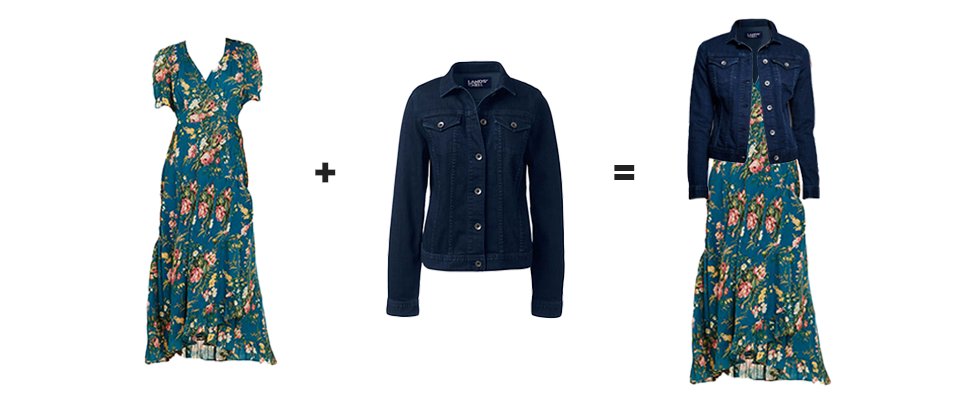 The denim jacket look: maxi dress, denim jacket
Unsure of how to remain cozy in 9:00-5:00 office temperatures? Style a denim jacket over a maxi dress to remain comfortable and to be able to quickly adjust. Or, if you're feeling especially stylish, balance it off with a pair of high-waisted trousers with a tucked in blouse.
Chambray Shirt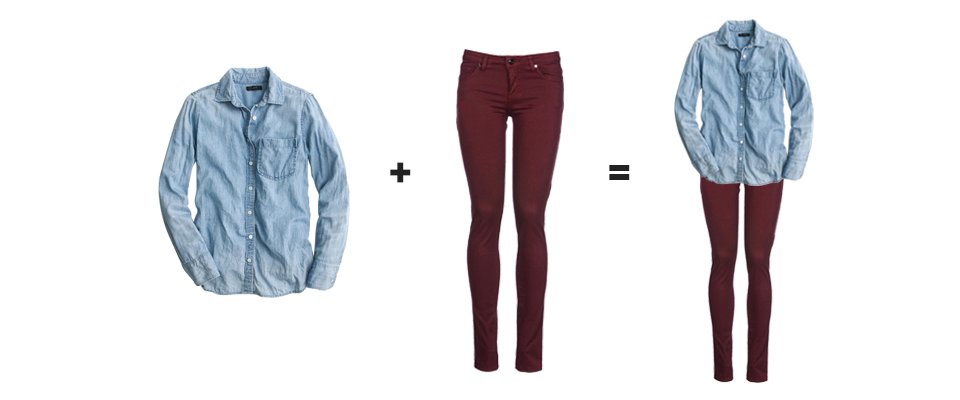 The chambray shirt look: chambray top, colored denim jeans
The ultimate closet staple. A chambray top can be versatile, by styling with a pair of colored denim skinny jeans, or placed over a dress for some extra edge. Don't be afraid of denim on denim - we suggest balancing your look by mixing dark wash and light wash (accessories come into play big, here).
If you skip the rips and holes (please), denim pieces can easily fit in your wardrobe and daily aesthetic. Don't forget to check the tag to be sure your denim is at least 98% cotton for the perfect fit!
Shop our favorite pieces below.