How To Find & Keep The Perfect White T-Shirt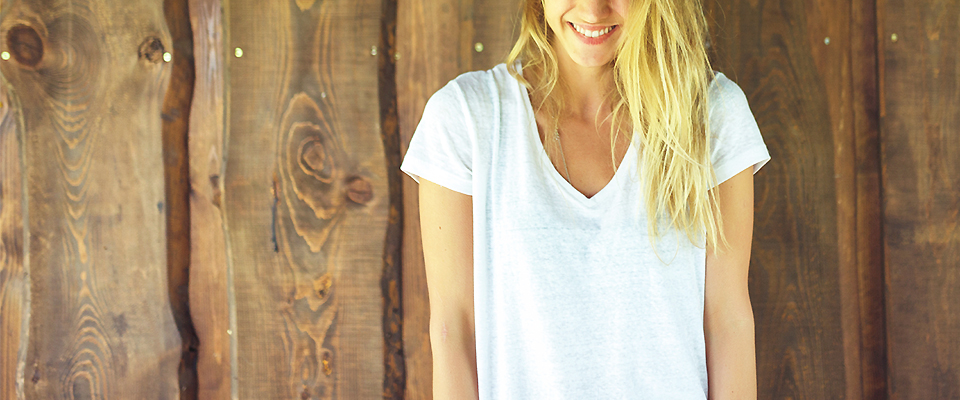 By now you know which jeans are necessary to have in your closet and which coat is fundamental for your wardrobe. But what about the most important staple you probably already own? It's the white t-shirt, and it's the most diverse piece you have in your arsenal. Pair it with a tea-length pleated skirt for a dreamy date night look, or tuck the front into your boyfriend jeans for a relaxed Sunday. Owning a white tee is basically like owning the holy grail of basics.
Designer white t-shirts can cost you upwards of $100. As much as those shirts deserve all the bragging rights, you can still have that great looking, long-lasting white tee - for a more reasonable price - just by making sure it's cotton. Cotton is easier to wash and care for than other fabrics, so you save time and money.
If you're worried about keeping your fresh tee pearly white for the long haul, then you're in the right place. Immediate stain attention calls for rubbing detergent directly into it and pre-soaking the garment in cold water before washing. Other key things to remember: Be sure to wash your shirt with other light colors and lighter fabrics to keep the vibrancy. And most importantly, be careful with undiluted bleach, as it can cause cotton to yellow. Choose a less concentrated bleach solution instead.
Not only is it so easy to maintain, but it comes in so many style for both men and women that the possibilities are seemingly endless! Whether you're a fan of the V-neck or you enjoy channeling the French spirit in a classic boatneck, the versatility of this staple is truly what makes it a must-have.
Check out some of our #CottonFavorites below, as well as our other cotton must-haves in the Key Pieces shop collection!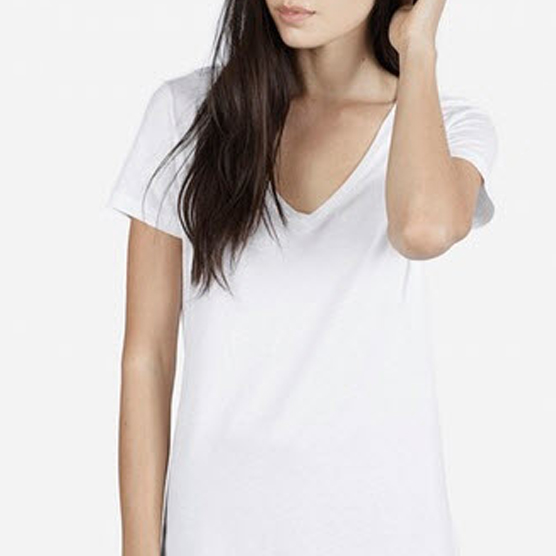 V-necks are amazing for a feminine touch to an iconic piece and it's perfect for when you want to show off your amazing necklace.
Everlane
V-neck
$18.00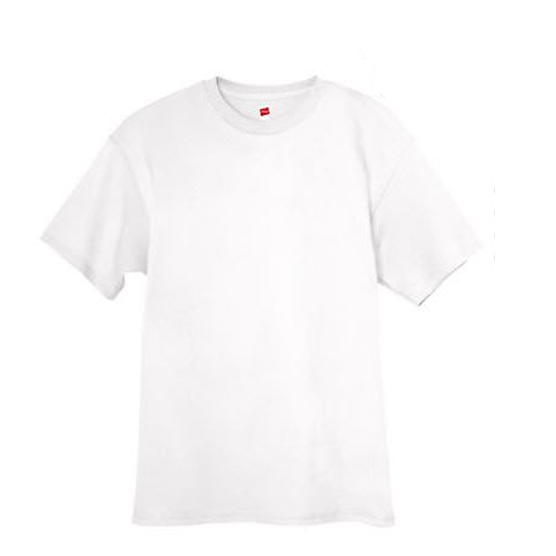 For the gym, for the beach, for sleep, for weekends… there is an endless list of places this white shirt can go.
Hanes
Men's Classic Tee
$5.99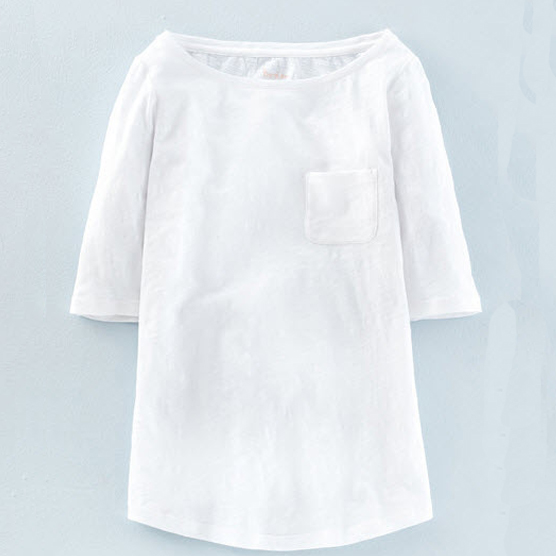 Ahoy, ladies! The boat neck cut is great for long weekends and exploring new cities. Show off your style with this fit.
Boden
BOATNECK
$34.90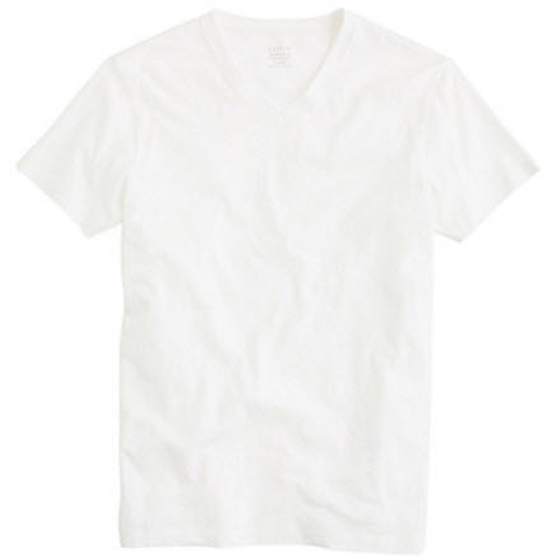 For the man who wants to show off a little bit of skin, a slight V on a tee is sleek and flirty option.
J. Crew
Men's V-Neck
$24.50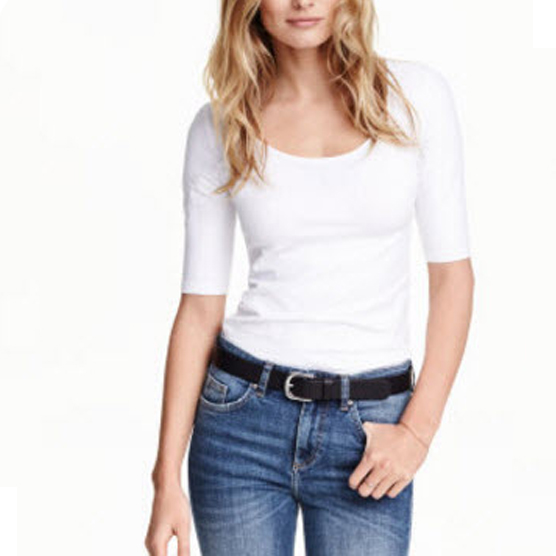 A more sultry version of the classic crewneck, pair this tee with a light jacket for a great on-the-go ensemble.
H&M
Scoop Neck
$9.99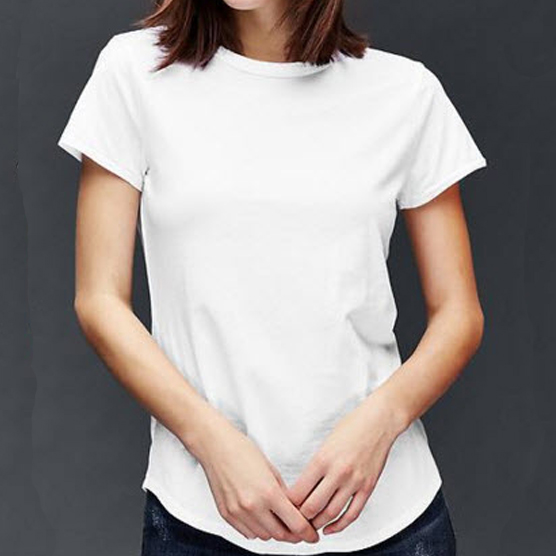 This classic style has tons of breathability. Feel free to have this as an undershirt or leave it as a standalone.
Gap
crewneck tee
$24.95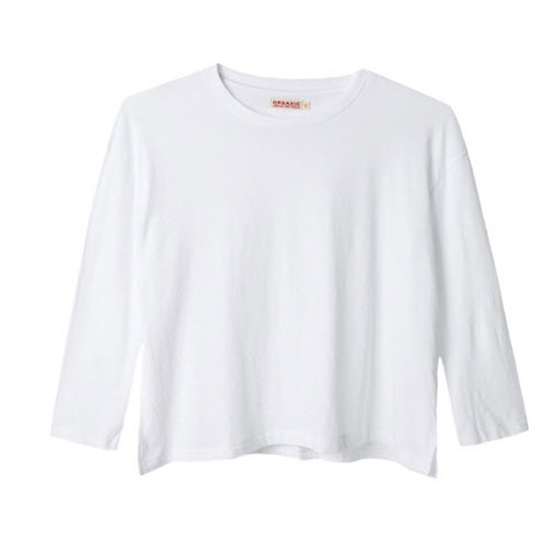 Running errands will never look as stylish as it does with this boy-inspired tee.
John Patrick
Boxy
$90.00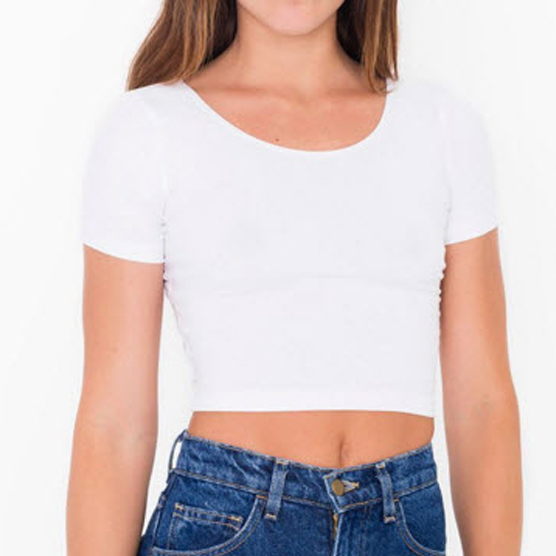 Concerts, shopping trips, and hot days are perfect opportunities to sport this great youthful style.
American Apparel
Crop Top
$28.00