FAVORITES THROUGH THE AGES: Party Perfect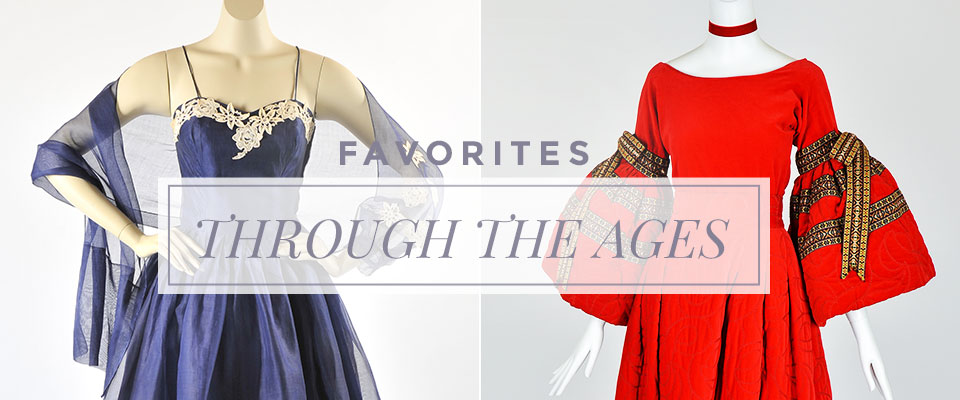 The Darnell Collection owner, Charlotte Smith, knows a thing or two about trends. We spoke to her about what looks won't have us hiding this year's holiday pictures from our grandkids.
Charlotte understands that every woman wants to turn heads at the holiday party but the question is, how? "In the 18th century, Maria Antoinette made dressing for parties an art form. Women ever since have carefully chosen dresses that enhance and empower them, but also ones that suit the party's theme," Charlotte says. She suggests to start with a festive color. In this case, red. She assures you'll be an elegant hostess or guest with this vibrant color.
As for what kind of fabric, Charlotte cites designer Adolfo saying, "Adolfo always endeavored to be unique by using luxuriously rich and truly decadent cotton velveteen.His client was sure to be the most festively dressed (and most spectacular) woman at the party." In addition to velveteen she says, "Cotton organdie was a popular fabric for 50's party dresses. Its stiffness created the perfect full skirt. Its sheerness suited the most delicate detail, like the stole of this pretty party dress by 'Limelight' that would have been draped demurely across the shoulders. Cotton organdie has stood the test of time as the choice fabric for fashionable partygoers."
So we have the color and we have the fabric. Now let's figure out what accessories to wear.
Charlotte Smith recalls 1950's affairs where the ladies would sport long gloves and dainty shoes with "fetching hats and delicate handbags." Maybe the gloves would be over the top for a modern day soiree but she's on to something with the delicate handbags. Try this one for a pop of bold.
There you have it. Be sure to try some of these tips and send us a picture on twitter @DiscoverCotton.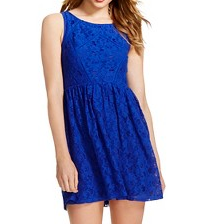 This dress's fitted top and gathered loose skirt can take you through all of the seasons.
Target
Lattice Lace Dress
$17.48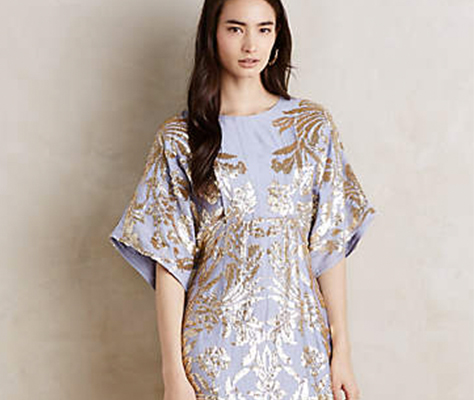 Watch the ball drop in this chic and easy kimono dress by Pankaj & Nidhi.
Anthropologie
The NYE Dress
$498.00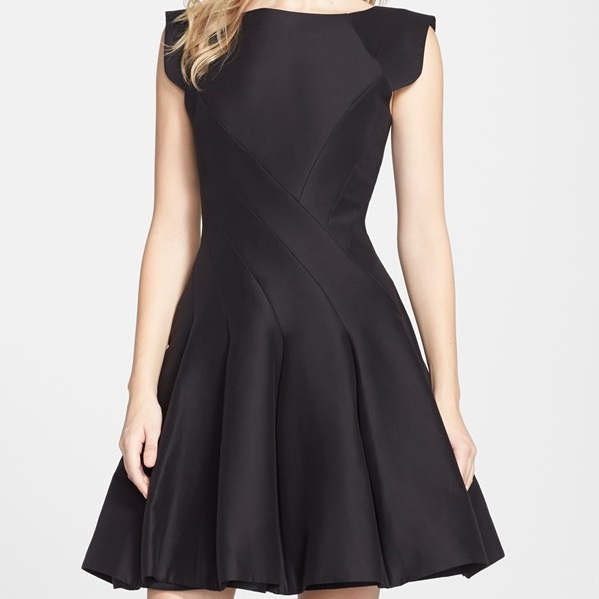 This dress proves that hourglass dresses don't have to be bodycon. The broad shoulders balance the flared skirt perfectly, drawing the eye in towards the waist.
Halston Heritage
Cotton & Silk & Fit & Flare Dress
$475.00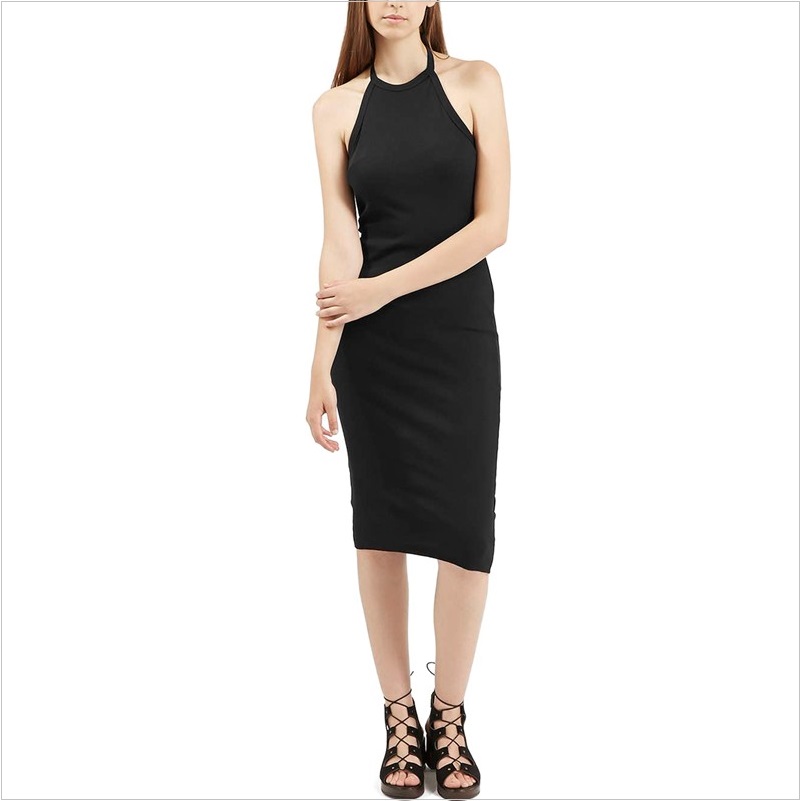 This LBD would be great for a first date or layered under a jacket at the office.
Topshop
Halter Neck Midi Dress
$45.00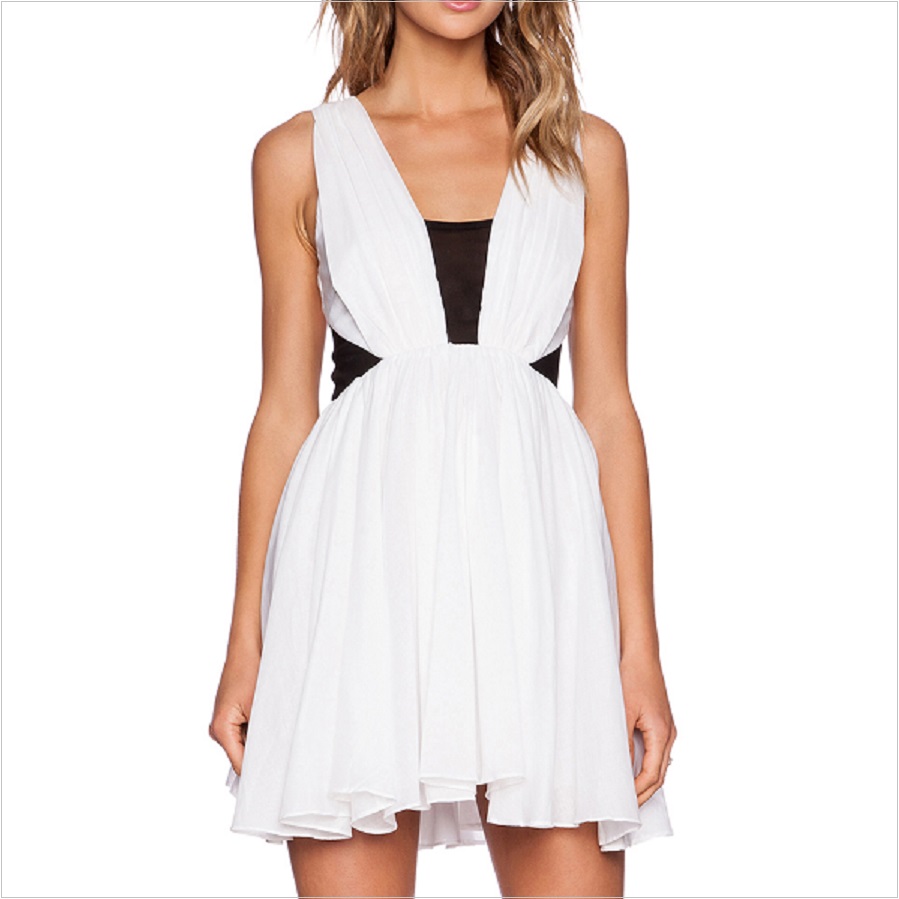 The black panels ground the drapey white fabric creating a sort of grown-up version of a babydoll dress.
Bec & Bridge
Venus Dress
$102.00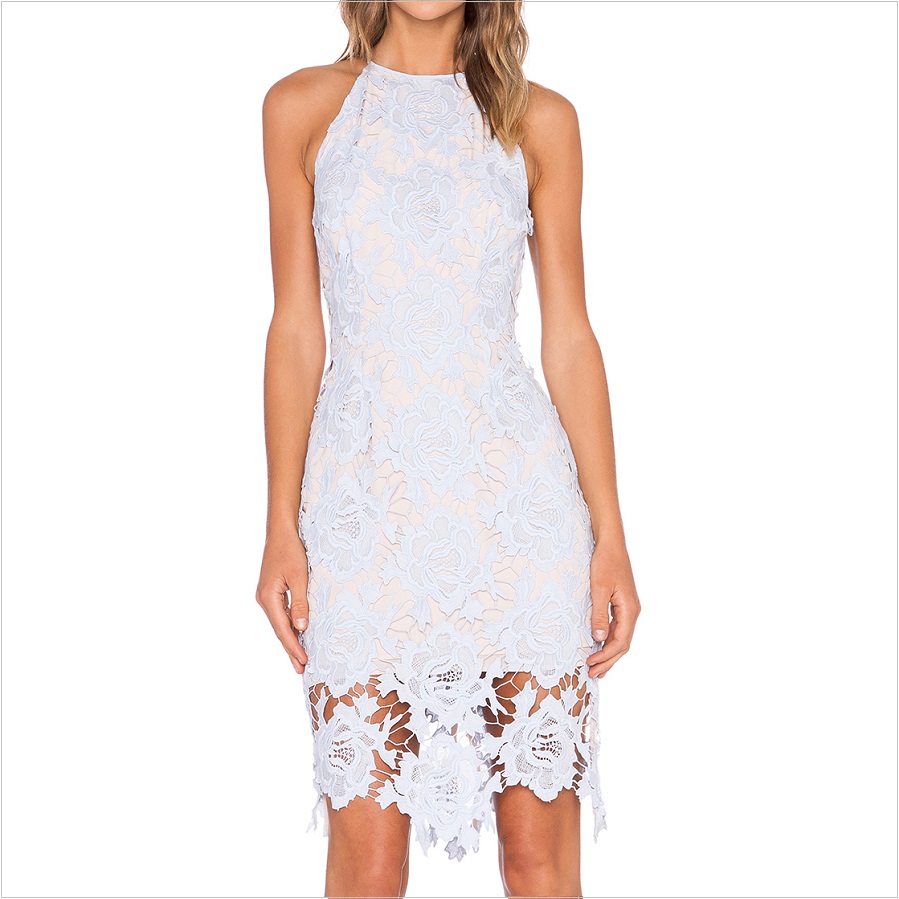 We love how big those ice blue lace roses are — feminine, but just a little unexpected.
Keepsake
True Love Dress
$260.00