Cotton Balls: The Beauty Basic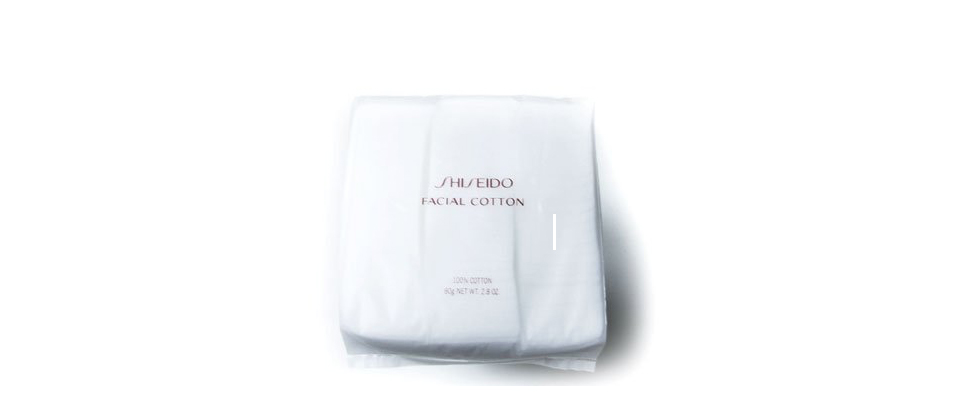 Halloween is just days away . . . Which means face paint, heavy makeup and even fake blood (oh my!): all delightfully scary things that are not so delightful for our skin.
This got us thinking about a beauty product we always seem to take for granted: cotton balls. They help us tone our skin, apply lotion and most importantly – remove makeup.
Our latest discovery: Shiseido's facial cotton. These heavenly little clouds are made of 100 percent textile-quality cotton, and up to 20 layers of cotton make up a single pad! The benefits are instantly noticeable. They are very soft yet very effective. The fabric actually helps displace the liquid throughout, so you don't waste any toner, makeup remover, etc. The texture is also helpful when removing makeup from your eyes—there won't be any stringy bits or annoying fibers that can get caught in your eyelashes.
Just a little beauty trick with your treats.