All About Americana
It's no coincidence that with Independence Day right around the corner - everywhere you look is Americana-style from red, white and blue to striped tops and star accents. We don't know about you, but we've always struggled with how to adapt this trend in our homes and wardrobes without going overboard and looking costume-y.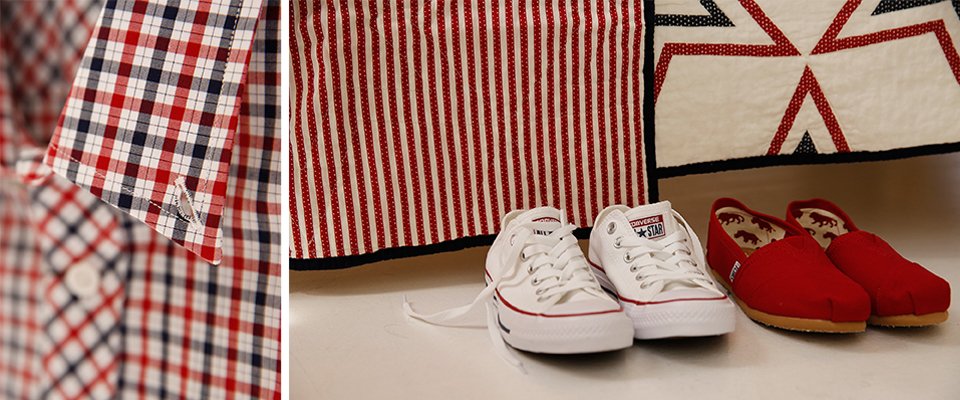 (Psst. If you like the items above, scroll your mouse over the image to shop!)
If you're looking for a festive style this weekend, go for accents of "red, white and blue" in less obvious ways. A classic pair of white Chuck Taylors, a plaid button-up or a Breton striped shirt paired with denim are easy ways to look the part at your town parade/fireworks. And the best part about most of these pieces is that they may already be in your closet!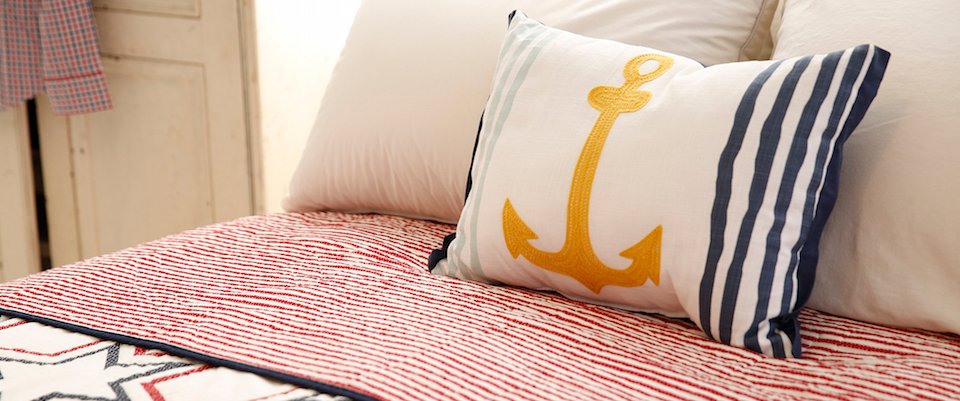 When we think about bringing that patriotic flare to the home, our key tip is to add pieces one by one. If you do a full re-do, it may feel a bit overwhelming, but adding a piece here and a piece there will allow you to adapt a bit more organically. We found this fantastic reversible quilt at Target that was exactly what we were looking for. In general, we like to replace our heavier comforter with something a bit lighter for those nights that you're hot, but you you still want a bit of coverage. This quilt is 2-in-1 (score!), and because it's 100% cotton it will allow you to breathe, sleep better (fact!), and it's easy to throw in the wash for easy upkeep.
Hints of yellow are also a great way to make this color scheme a bit more nautical and/or year-round-friendly, like this anchor pillow above. Even though the pillow has stripes and the quilt has stripes and they don't 'technically' match, because each piece's stripes are different widths and are going in different directions, it actually allows them to work together.
Just re-decorated your home in a similar theme, or wearing your country's pride this weekend? Share your photos with #CottonFavorites on Twitter and Instagram!