Alexa Chung for AG is Here!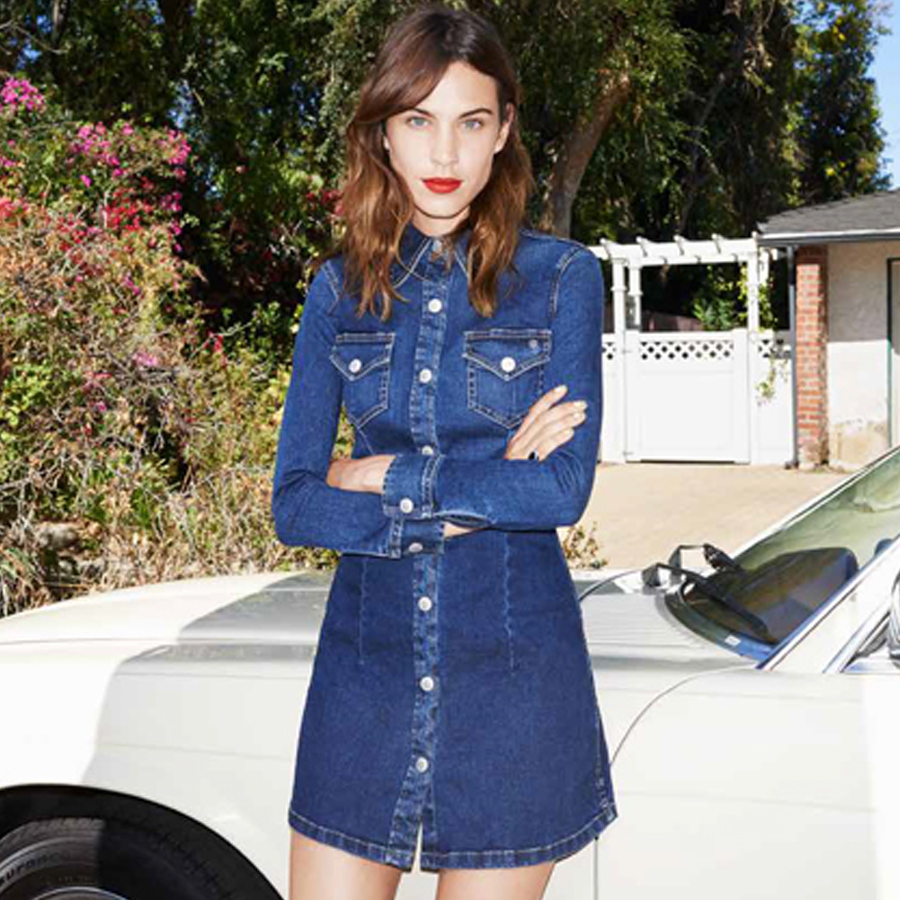 To say Alexa Chung has taken the fashion world by storm is a massive understatement. This gal is the real deal. She is so stylish and effortlessly put-together, Mulberry just had to name their best-selling designer handbag after her. This leading lady is a street-style idol and in the name of hip, trendy and undeniably cool looks, we have to say, all praise Alexa!
For quite some time now, fashion lovers have been anxiously awaiting her move into the designer-sphere. So it's no surprise to us that her much anticipated collection has us completely and utterly drooling over her cotton designs. As we flipped through her 20 piece capsule collection, we found denim, upon denim… and even more denim in silhouettes and styles we've only dreamt of.
In an interview with The Telegraph, Chung explained, "the collection is inherently the missing pieces of my dream denim wardrobe, which, as ever, is predominantly inspired by a late 60s, early 70s aesthetic." Whatever decades she pulled her inspiration from, let us just say, bravo Alexa Chung! Shop her new collection and tell us, would you wear pieces from this collection?