7 Denim Jackets to Shop This Spring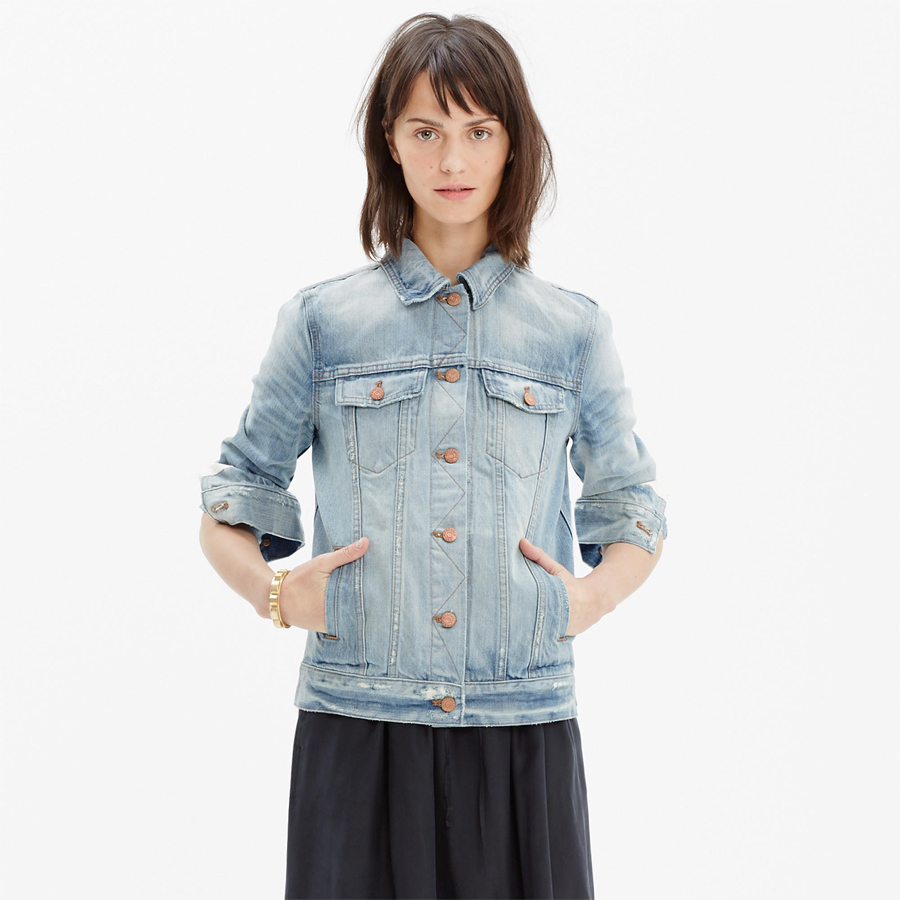 When it comes to spring, one versatile and accessible material is in the forefront of this season's top trends and that material is denim! Not only can you wear denim just about everywhere, but when it comes to this ever-popular fabric, there are so many choices to choose from.
From dresses to jeans, skirts and jackets, you can find denim just about everywhere – including your shoes. One of our favorite ways to sport denim however, is through the denim jacket. This style has been rocked by celebrities, style icons and fashion models for decades, dating way back to the 50s. To nobody's surprise, the denim jacket is as popular today as it was back then and continues to be a staple in the closets of fashion-forward women everywhere.
Luckily, the denim jacket can be found in a number of price ranges, so there's a design out there to flatter every figure and please every personality. We've searched our favorite shopping sites and found 7 amazing styles for you to shop! Which one is your favorite?