A Conversation with A Menswear Staple: J Wingfield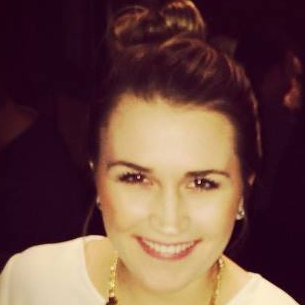 Kaine Cahill
September 14, 2015
A Conversation with A Menswear Staple: J Wingfield
It's very rare we hear about a brand doing absolutely everything right these days but when we do, we just have to talk about it. The brand we are referring to is J Wingfield – a classic, American born and raised company that is pretty much blowing our minds in the menswear world. From the fit of their shirts, to the fabric's quality and manufacturing, this company goes above and beyond to ensure they are creating a product that is durable, stylish and perfectly tailored from collar to cuff.
Did we mention that all their shirts are 100% Cotton? We rest our case.
To give you a little more background though, we caught up with J Wingfield to learn more about the brand's fabrics and design process. Then we hit their beautifully designed website to start shopping. Check out this exclusive interview with a few insiders at J Wingfield and then shop the collection below for some amazing finds.
What are three words to describe J Wingfield?
Quality, Fit, Affordable
What inspires J Wingfield's designs?
"Our inspiration stems from our deep connection to US textile manufacturing and a core belief that a domestically made shirt with an incredible fit and a pocket-friendly price point will be a winner in today's environmentally conscious market" says company founder James McKinnon.
How has cotton played a major role in J Wingfield's designs?
Cotton plays a major role in J Wingfield designs because it is the best fiber in the world for shirting fabrics. "We design all of our fabrics with cotton as the main ingredient regardless of fashion demands and trends. It takes color well and the fiber will adapt to many different finishes that the fabric needs to endure. The garment is worn close to the body, and we believe cotton gives the comfort that consumers demand," says J Wingfield COO Vince Trotta.
Why is it so important to J Wingfield to manufacture products in the USA?
J Wingfield chooses to manufacture products in the USA because we believe by using fiber and fabrics made domestically, the J Wingfield business model helps create job growth through our "dirt to shirt" supply chain structure.
What is your mission when it comes to sustainability?
At J Wingfield, we understand the importance of providing a better living environment for our children. Being a part of one of the largest industries in the world, we recognize our responsibility towards protecting the environment, doing business ethically and giving back to the community. We value our customers and strive to provide them with quality goods and services. J Wingfield does not comprehend Sustainability as only environment related and hence takes genuine steps towards taking care of its employee's safety and health.
What is the manufacture and design process from start to finish?
At J Wingfield, we've found the perfect formula with our American Shirting Collection, and are proud that all J Wingfield shirts are made with domestically produced buttons, snaps, threads, interlining, labels, and packaging. Our Men's Shirting Collections are led by COO, Vince Trotta. The result of our ability to source locally and establish relationships with US companies translates to savings for our customers, and allows us to compete on a global scale.
J Wingfield shirts are designed in NYC, woven in the Carolinas, & sewn in Texas.
What's next for the brand?
We're just getting started. A lot of what we are focusing on now will continue to be our focus in the future. Some of our American Shirting Collection products are popping up in select retailers around the country, so keep an eye out for J Wingfield shirts in a retail location near you, or always find them available online.