Celebrating Cotton from Around the Globe on World Cotton Day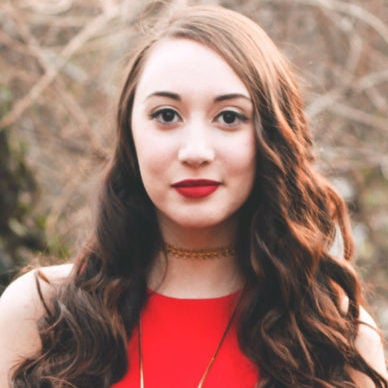 Lisa Lo Paro
October 2, 2020
Celebrating Cotton from Around the Globe on World Cotton Day
Cotton. The word calls to mind a fluffy fiber, perhaps in the form of the cotton balls you use in your skincare routine. Maybe it reminds you of your favorite pajamas, or the feel of crisp sheets on a breezy spring morning. Or it can even mean an eyelet dress, the one you've worn for years—the one that still makes you feel confident and elegant.
Cotton is the humble fiber that can mean so many things, and that's why we have always called it "The Fabric of Our Lives." And elsewhere in the world, cotton means all these things—and more.
October 7th is World Cotton Day, an industry-wide holiday that aims to celebrate what makes cotton special, and the role it plays in our daily lives, whether we find it in our wardrobes, our cabinets, or our bedding.
Globally, the cotton industry is committed to several tenets that drive the whole industry forward.
We believe in providing a means of sustainable and decent employment throughout the world.
We believe in sustainability, and in keeping our oceans free from microplastic pollution.
We believe in responsible production that results in improved efficiency and in the elimination of waste.
And we believe in cotton's sustainable future.
We also believe in the ineffable feeling that cotton gives us, and it's this feeling—one of comfort and strength—that we're also celebrating this World Cotton Day. On this day, we asked several notable influencers from across the globe to share with us their cotton story, in the form of an important cultural garment that is usually made of cotton. We asked them what cotton means to them.
Denise chose to spotlight Kente, the national cotton-based cloth of Ghana. She told us that Kente is "the cloth of kings and queens" and that each unique pattern tells a story. The colors and patterns symbolize "Ghana's history, resilience, and royalty," and that Kente is used to make garments like dashikis and elegant ball gowns. The fact that it's made of cotton makes it accessible to people around the world.

"Kente is the cloth of kings and queens."
Anusha, a New Zealand emigrant, chose to talk about the Indian kurta. She said that "nothing makes [her] feel closer to [her] native country and culture than Indian wear." Anusha said it gives her confidence because she feels and looks beautiful whenever she wears one. Cotton makes it breathable, long-lasting, and "stunning."
"Nothing makes me feel closer to my native country and culture than Indian wear."
Finally, Nesrin from the United States talks about an American staple: the classic blue jean. Confident, classic, and cool, Nesrin loves her jeans because they "go with everything!" She also loves how cotton denim can be recycled with our Blue Jeans Go Green recycling program, to be reprocessed into things like housing insulation.
"[My jeans] go with everything!"
The thread that runs through all these stories is the importance of cotton around the world. Celebrate World Cotton Day by wearing your favorite cotton garment.
While you're here, learn more about cotton's benefits in your life or about the industry's sustainability efforts, or shop similar items in our Shop Cotton section.