Free People's Perfect Summer Top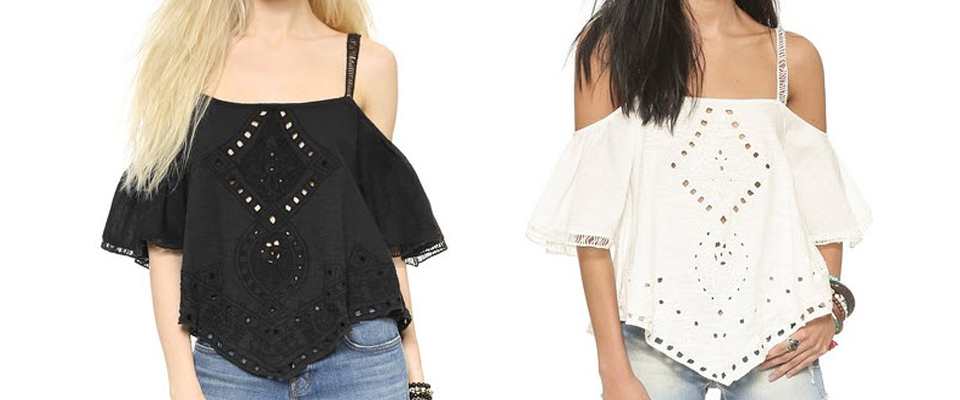 While everyone is getting excited about "fall this, and fall that," we're still feeling a little sad that summer is coming to an end. Although we'll soon be excited to ditch our cotton coverups in favor of chunky sweaters, cozy jackets and jeans of all shapes and sizes, we plan on spending the last month of summer wearing all our warm-weather favorites.
And that includes this Free People top. We're going to make a bold statement here and say we think this is one of the most perfect summer tops there is. We don't know what we love more -- the laser cut details, the asymmetrical trim, the off-the-shoulder flutter sleeve or the lightly beaded straps! It's perfect for a summer festival, backyard BBQ or day at the beach. It can be paired with denim shorts, jeans or skirts and it comes in both black and white. At 100% cotton, it's machine washable, light and airy, and perfect for dancing the night away in the warm August weather.
If you're as obsessed with this design as we are, check it out for yourself -- AND it's on sale!

Score: summer 1, fall 0.