SPOTLIGHT ON: BLOCKSHOP TEXTILES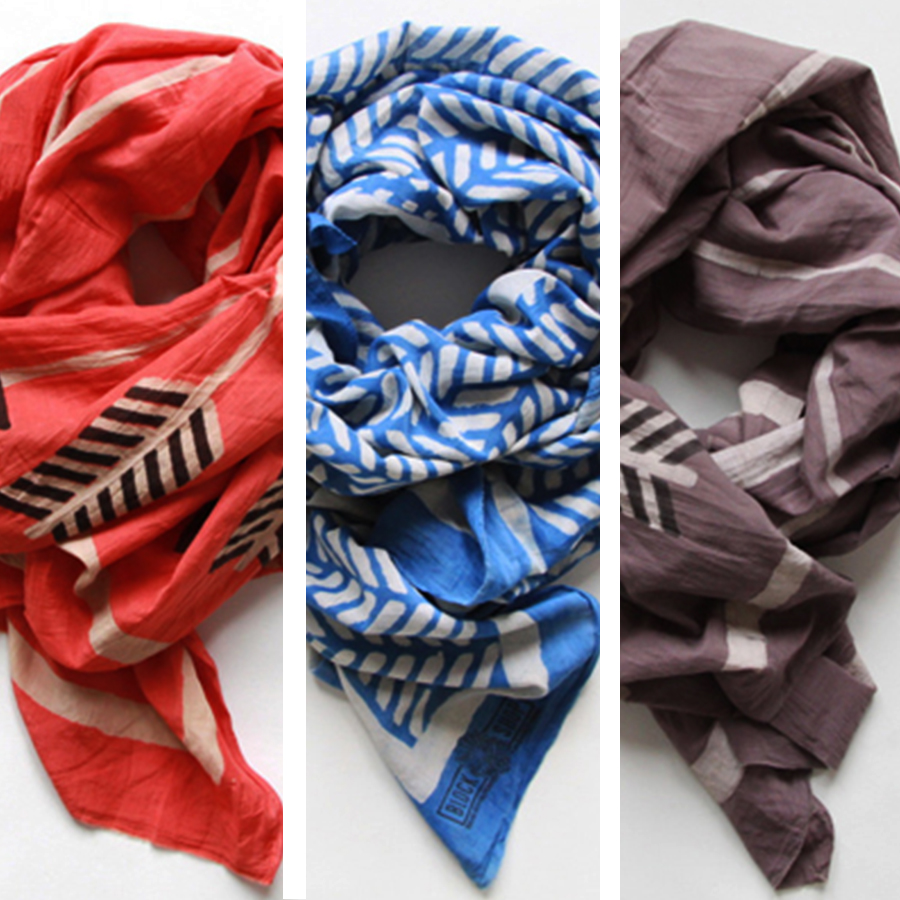 We've already swooned over summery cotton clutches and sporty cotton headwraps – seriously, what's not to love? – but lately we've found ourselves eyeing that most classic of cotton accessories: scarves. It may be hard to believe, but fall will be here before we know it, ushering in layered looks and cozy outfits – hence our daydreaming about the perfect scarf.
We absolutely adore these scarves from Blockshop Textiles, which are a cotton/silk blend and are hand block printed by fifth generation printers in Bagru, India. The punchy colors – including a "sherbety coral" and an indigo reminiscent of a "Montana sky" – are absolutely gorgeous, and their long length means these scarves can do double duty as beachy cover-ups or even traveling blankets. We hear they get softer and softer with wear….but there's only one way to find out. Which one is your favorite?