Favorites Remixed: Transforming Table Settings with Vibrant Block Prints
Does your table need an update? Watch Roberta Freymann, founder and creator of Roberta Roller Rabbit, show ELLE DECOR market editor Orli Ben-Dor how to transform a table with block printed fabrics inspired by Orli's favorite robe. For more inspiration, check out Orli's go-to statement-making patterns for your home below.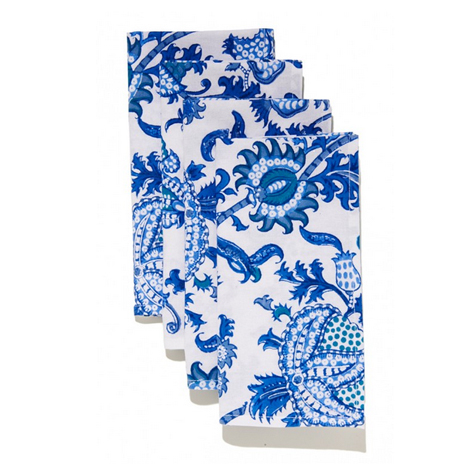 In classic blue and white, these napkins will enliven an all-white table setting.
Roberta Freymann
Roberta Roller Rabbit Cotton Napkins
$32.00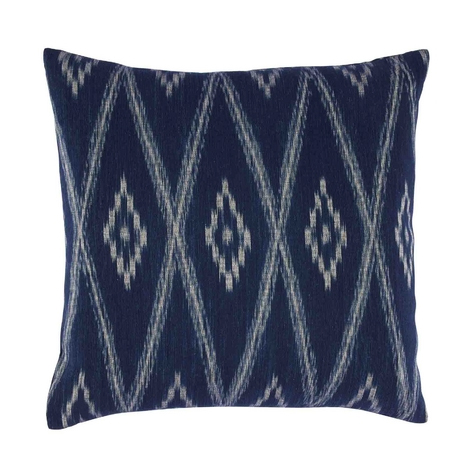 Getting that well-traveled look can be as easy as switching out your throw pillows.
John Robshaw
Loei Decorative Pillow
$195.00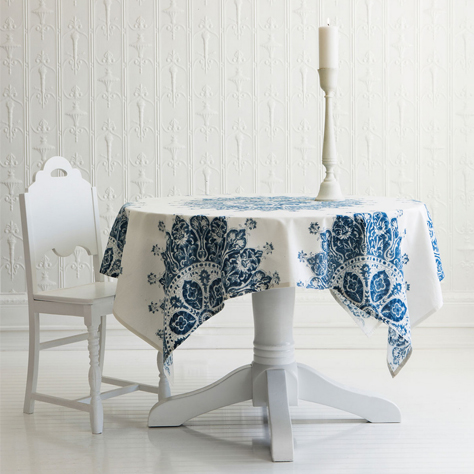 A square tablecloth on a round table makes for an interesting silhouette. With the center medallion, it still looks anchored.
Les Indiennes
Celestine Square Tablecloth
$80.00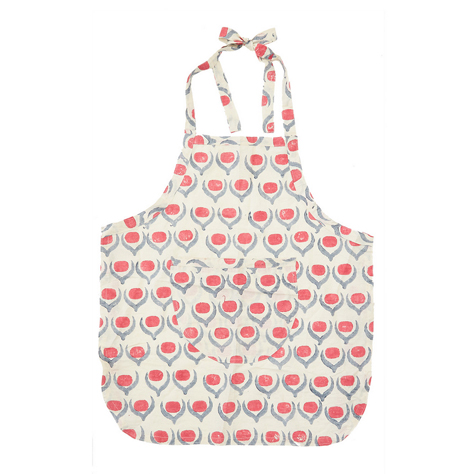 Get into the cooking zone with some pattern and color--grab two so any helpful guests can pitch in!
Destiny Reflection
Hand Block Printed Apron
$28.00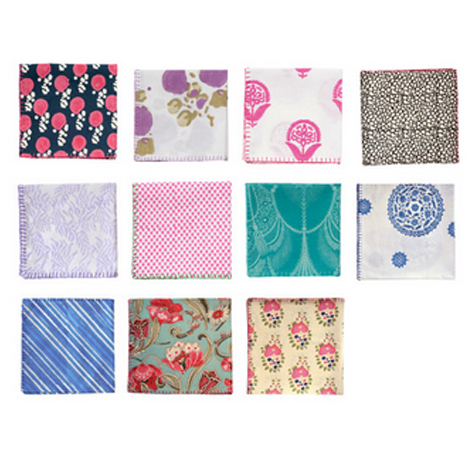 Every one of these styles has it's own charm--mix a few sets for a fun table setting--and conversation starter!
Tulu
Tulu Handprinted Napkins
$65.00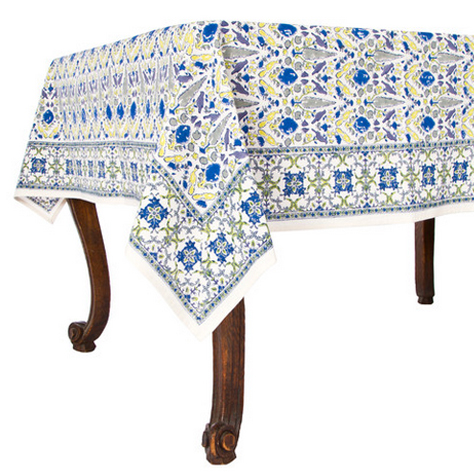 Set a foundation for your tablescape with an exuberant tablecloth--keep the rest simple or pick a color from the design and run with it.
Pomegranate
Aviary Blue Tablecloth
$52.00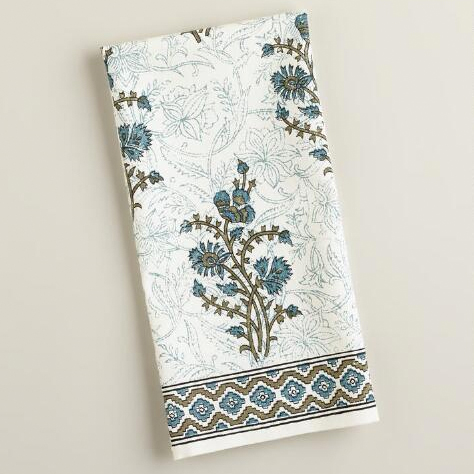 A towel in a fun print can bring some of your own style into what's typically a utilitarian space, the kitchen.
World Market
Blue Block Print Kitchen Towel
$4.79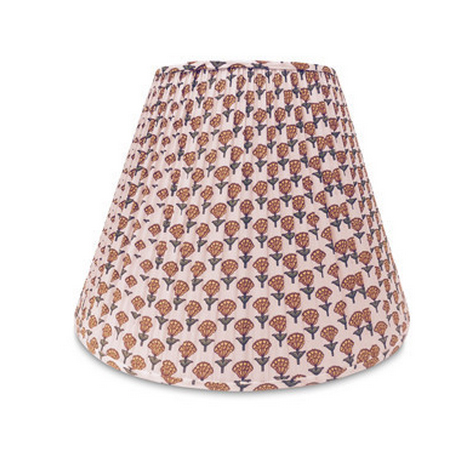 Switching out a lampshade is an easy way to dress up a basic lamp. A pattern helps to cast an interesting glow, too.
Bunny Williams
Voile Lampshade
$450.00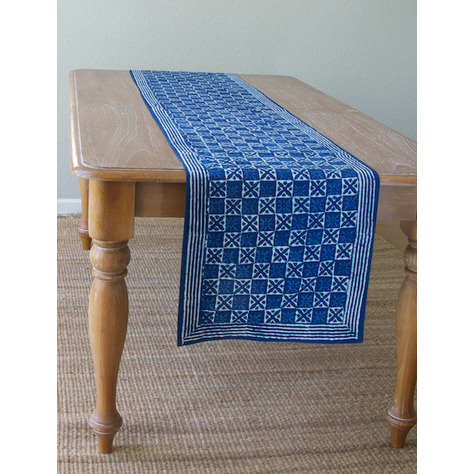 Leave a runner out all the time, it's a classic way to break up the large wood surface area of a dining table.
Saffron Marigold
Starry Nights Blue Batik Table Runner
$39.99