Fall Trends: Embroidery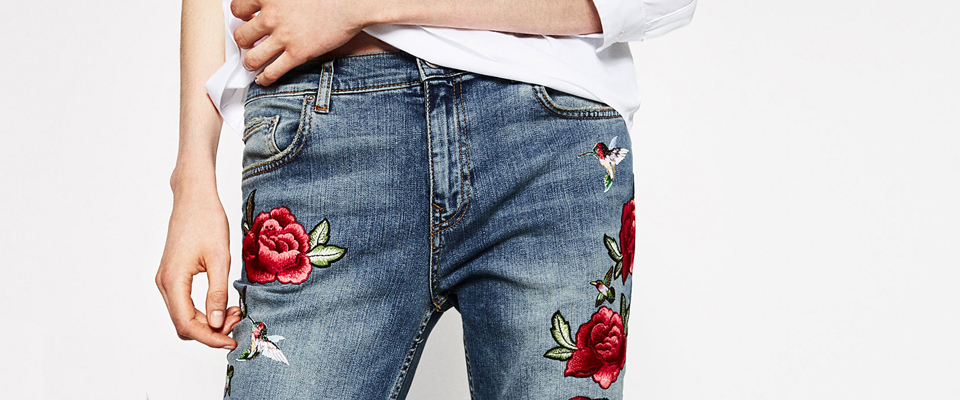 You've surely already seen it in stores or maybe flipping through a magazine, so now it's time to embrace it: embroidery is back, and it isn't leaving anytime soon. From your neighbor to Kristen Bell, everyone has been spotted rocking this trend and we're welcoming it back with open arms.
When it comes to embroidery, the design that typically comes to mind is floral, but this trend goes so far beyond. This season, the stitching technique is being used to add an extra edge using intricate patterns. This detail has been spotted on all of our favorite cotton pieces, from denim, to shoes, to jackets, giving a subtle touch to complete your ensemble. We're loving the Asian inspired detail that has been popping up everywhere, particularly on cotton bomber jackets, which provide the essential warmth needed throughout fall and winter. Ready to take on this look? Shop some of our favorite embroidered pieces below.
Header photo via Zara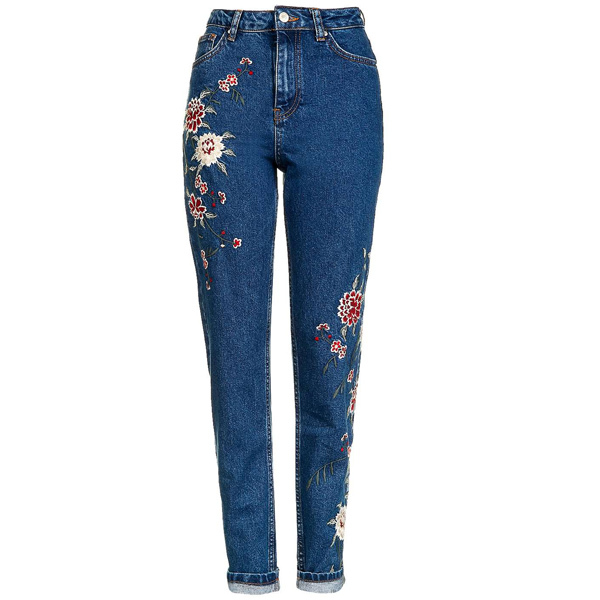 Take florals into the next season in these cool denim wash highwaisted jeans, featuring cool embroidery on the legs and rolled up hems.
Topshop
Moto Dark Blue Embroidered Mom Jeans
$110.00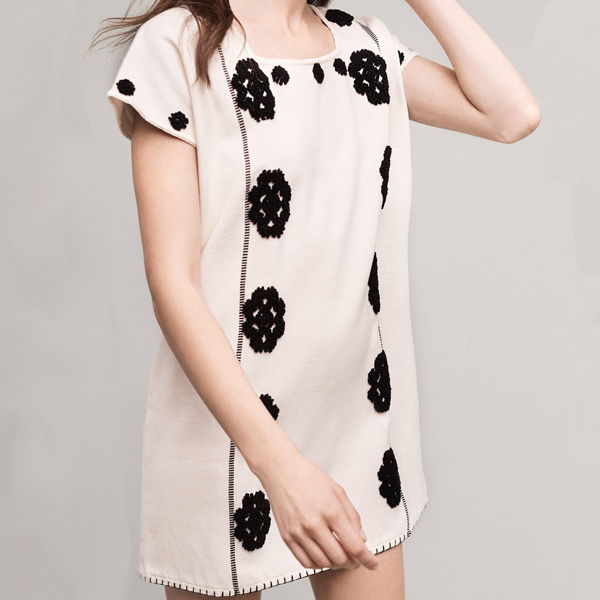 Complete with boho-inspired stitchwork, this handmade piece is a great piece to take you from the work day to date night.
Anthropologie
Onoira Embroidered Tunic
$375.00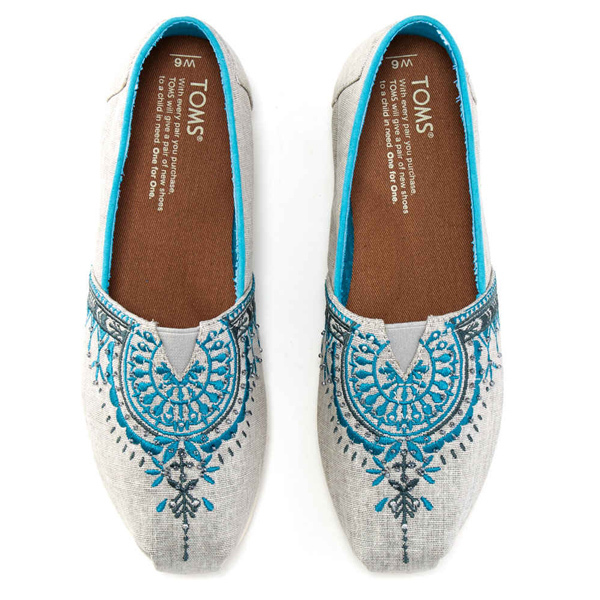 Featuring colorful, embroidered beading, this classic canvas shoe is a work of art. It's guaranteed to be a feel-good favorite.
TOMS
Light Grey Canvas Beaded Emrboidery
$59.25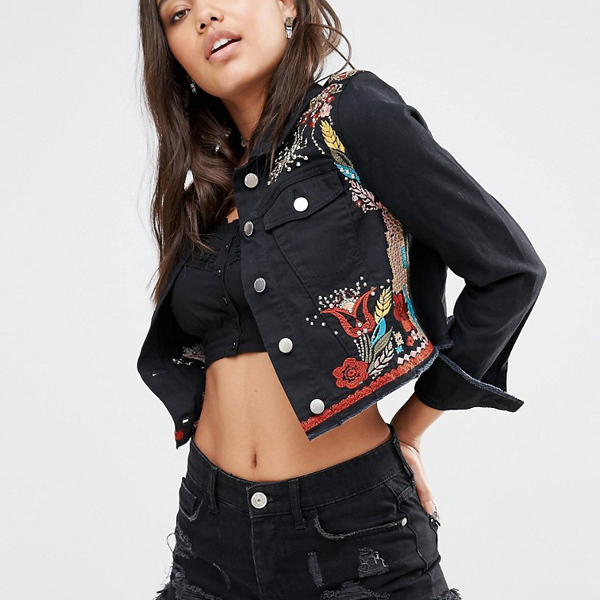 This classic denim jacket is taken to the next level with colorful, intricate embroidered details.
Asos
River Island Embroidered Denim Jacket
$113.00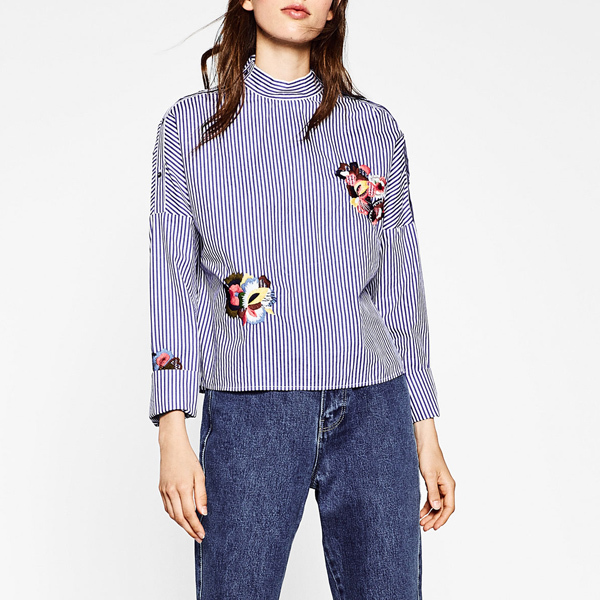 Wow everyone with the subtle detailing of this classic striped shirt.
Zara
Floral Embroidered Striped Shirt
$39.90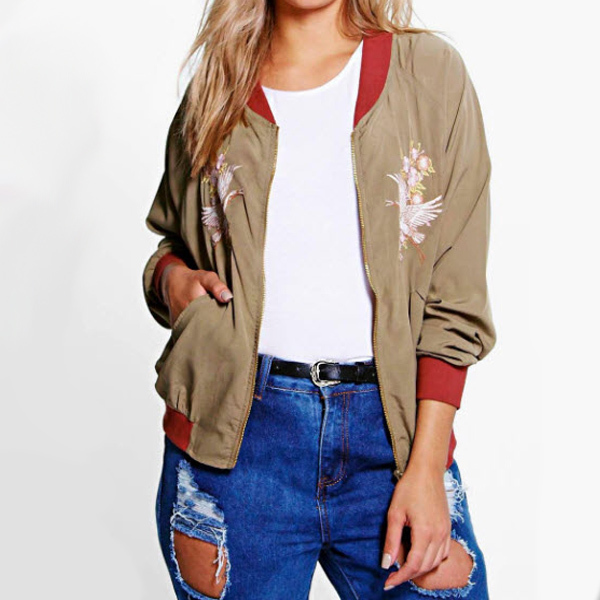 Breathe life into your bomber with this fabulous embroidered jacket.
Boohoo
Plus Gabriella Embroidered Bomber Jacket
$35.00