Fall Denim Under $50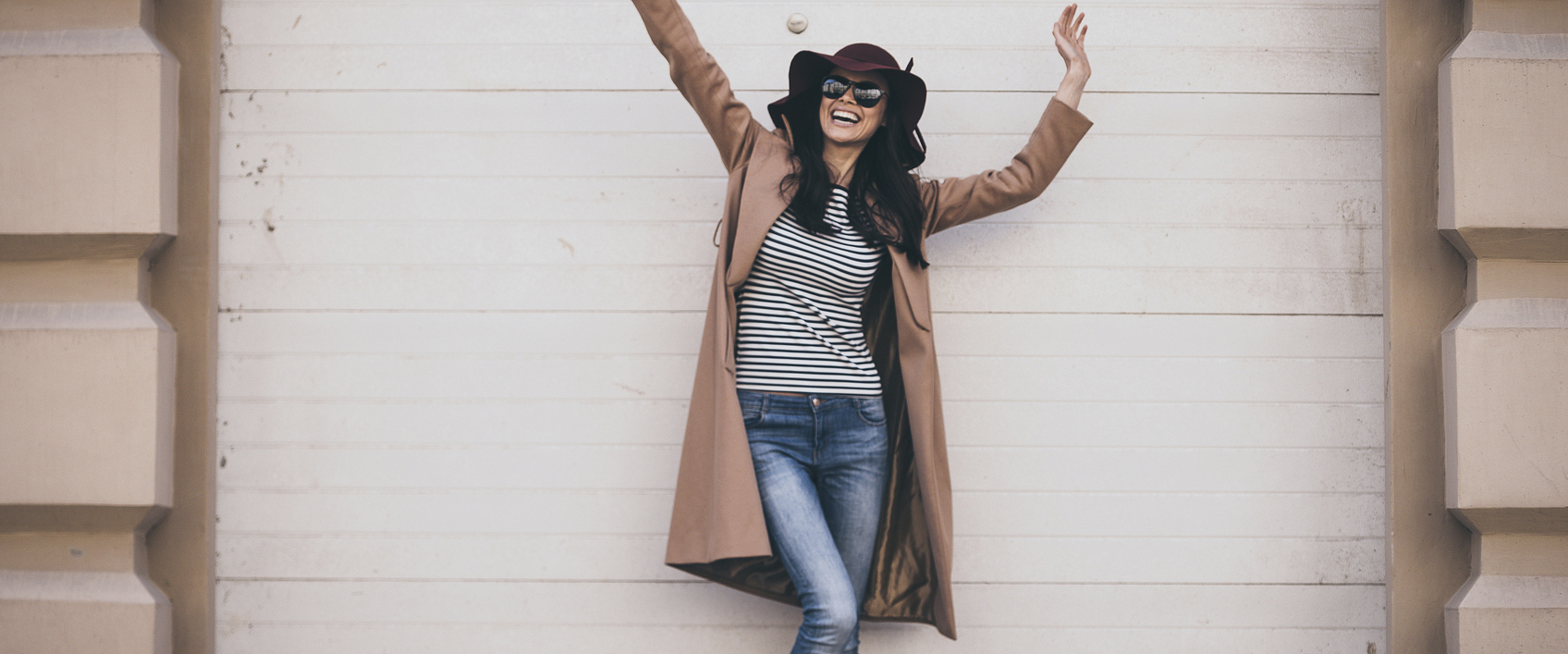 On the streets and on the runways, it seems as if we're beginning to make strides towards embracing denim once again. It can be really simple to integrate denim into your wardrobe and there are plenty of pieces available on a $50 budget. Not only are these pieces extremely versatile and easy to care for, but jeans with a high cotton content (at least 90%) will last for more than one season and will be of better value.

Chambray, flare jeans, and denim dresses are just a few of the trends we are welcoming back with open arms. While Britney and Justin's red carpet ensemble gave denim on denim a bad rap, we firmly believe it can be a flattering look when well executed. The trick? First: be sure to find the right jeans for your body type! Light wash is best for areas you want to accentuate, while dark wash is best for areas you'd like to slim. Balance your look by being sure to not wear two pieces of the same wash. Try pairing a chambray with dark wash, or a denim jacket with white jeans.
Take a look at our favorite denim pieces below, all under $50! Don't forget to show us your #CottonFavorites by tagging us on Instagram at @DiscoverCotton.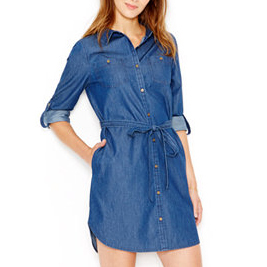 The denim shirtdress: the ultimate way to give your denim collection a feminine twist.
Maison Jules
Denim Shirtdress
$44.99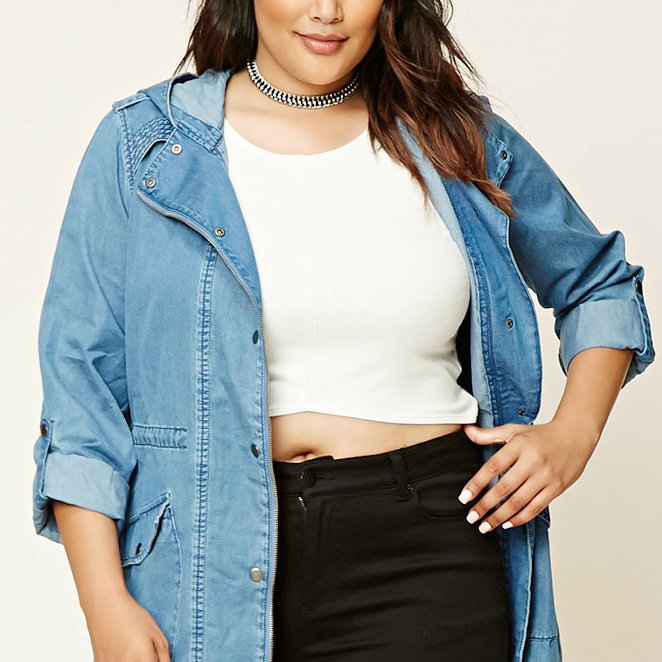 This lightweight hooded chambray jacket is the perfect piece for transitioning through the seasons.
Forever 21
Plus Size Chambray Utility Jacket
$34.90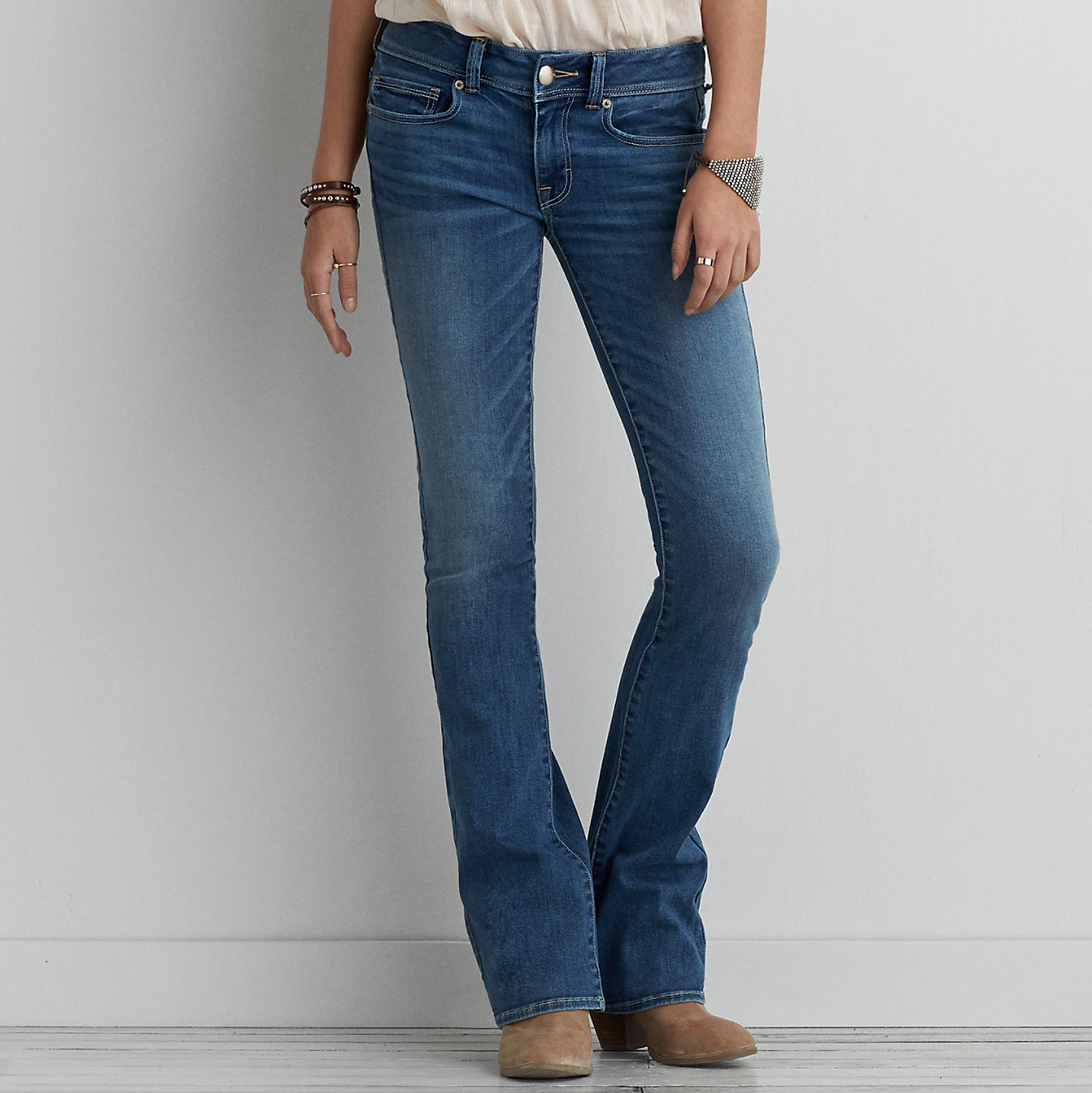 A comfortable pair of flare jeans will add the right touch of flair to your wardrobe.
American Eagle
Kickboot Jean
$19.99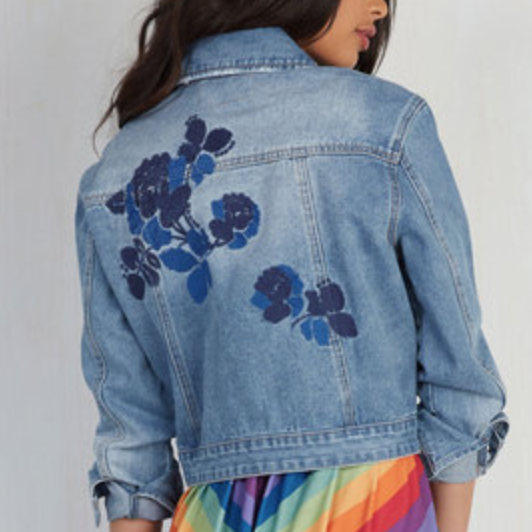 This embroidered piece will give a subtle touch to elevate your look.
Modcloth
Stitch and Famous Embroidered Jacket
$44.99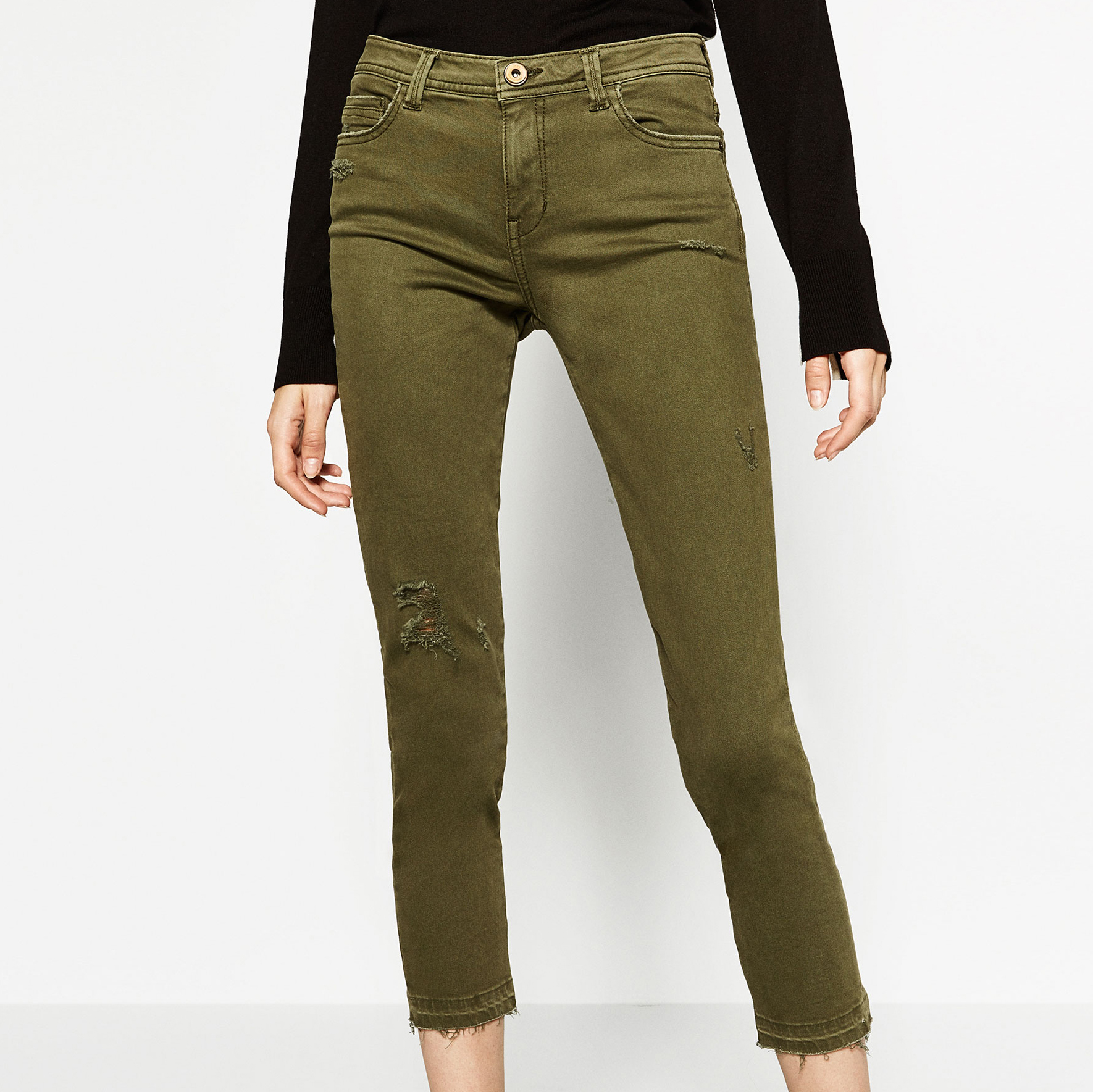 Olive denim with a frayed hem for an extra touch (and to show off your favorite pair of shoes).
Zara
Frayed Hem Trousers
$39.90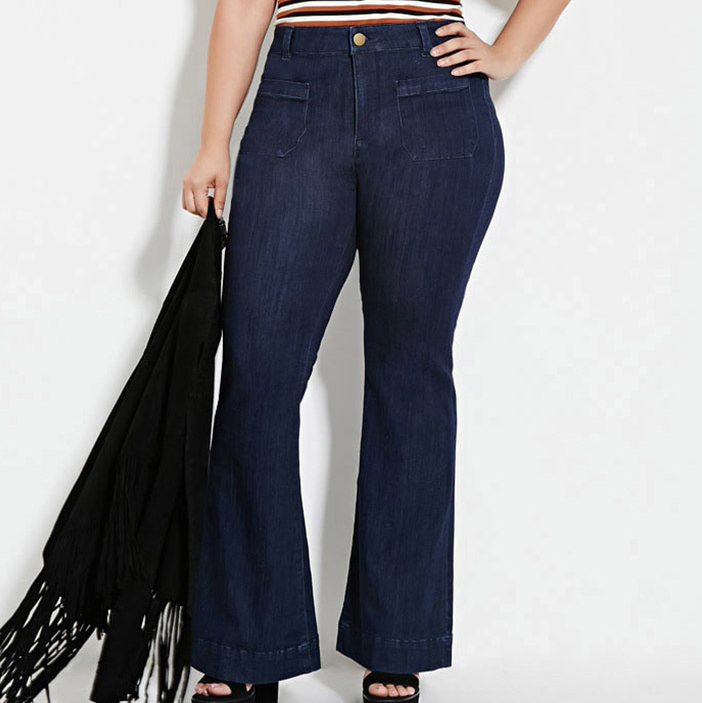 These flare jeans are made to compliment a short silhouette and fit seamlessly in your fall wardrobe.
Forever 21
Plus Size Flare Jeans
$27.90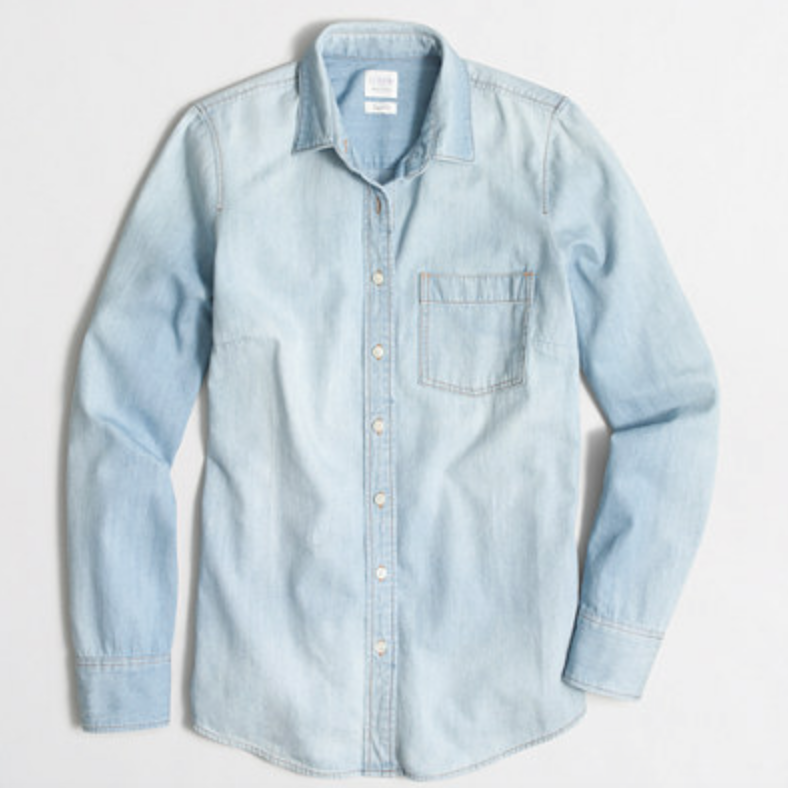 This chambray shirt is versatile and pairs perfectly with colored jeans, over a dress, or with, well, anything really.
J. Crew
Pocket Chambray Shirt
$44.50