Three Holiday Looks by Color Me Courtney
You can still stay comfortable & colorful in cotton this season! It's the best fabric to wear at the most wonderful time of the year. Shop my picks below.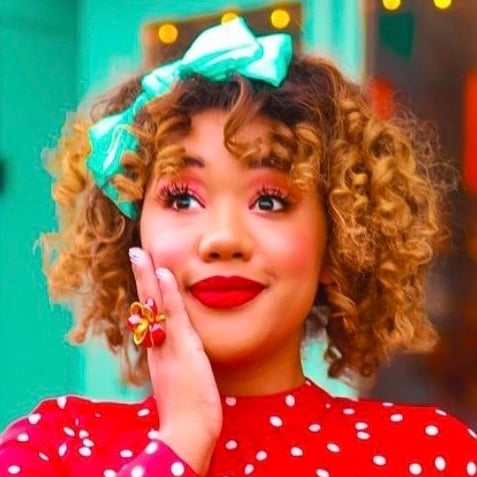 Seasonal Collections
Color Me Courtney
Cotton is my go-to fabric year round but people often overlook it for holiday! It is extremely versatile and easy to style all while being comfortable, soft, and durable for the holidays to come. Investing in cotton clothes allows you to know you're wearing things that will last longer & and wear in better. Cotton allows you to look good and feel good—inside and out—and live your life with the confidence that comes with feeling great.
When thinking of the holidays I reach for lush fabrics that give me a cozy feel: like corduroy. Cotton corduroy is one of my favorite fabrics for holiday! It has the luxe feel to keep you in the holiday spirit with all of the amazing benefits of cotton, so you can instantly look dressy while remaining comfortable. Try a corduroy dress with heels for a dressy look or dress it down with sneakers for something unexpected and playful. It works for everyone and becomes my holiday fabric MVP!
While cotton can become your go-to for the holidays/winter time, it's already in the pieces that you own and love. Think of your favorite clothes– and home goods like blankets and sheets--they're probably cotton! As a super dependable fabric that brings the comfort, style & durability to everything it does, it's no wonder you love cotton for all of your fabric needs.
Women's Cocktail Party Dress
Forget little black dress, up your holiday game with a little cotton dress! This one comes in so many cute colors & patterns (the yellow plaid one is just darling!) & can be dressed up or dressed down.
Cord Wrap Smock Mini Dress
Mustard might not be your go-to color for holiday cheer, but when it's paired with a pop of burgundy it works really well for the coziest season. This fact is further compounded when you add a luxe fabric option like corduroy cotton!