Vans X Liberty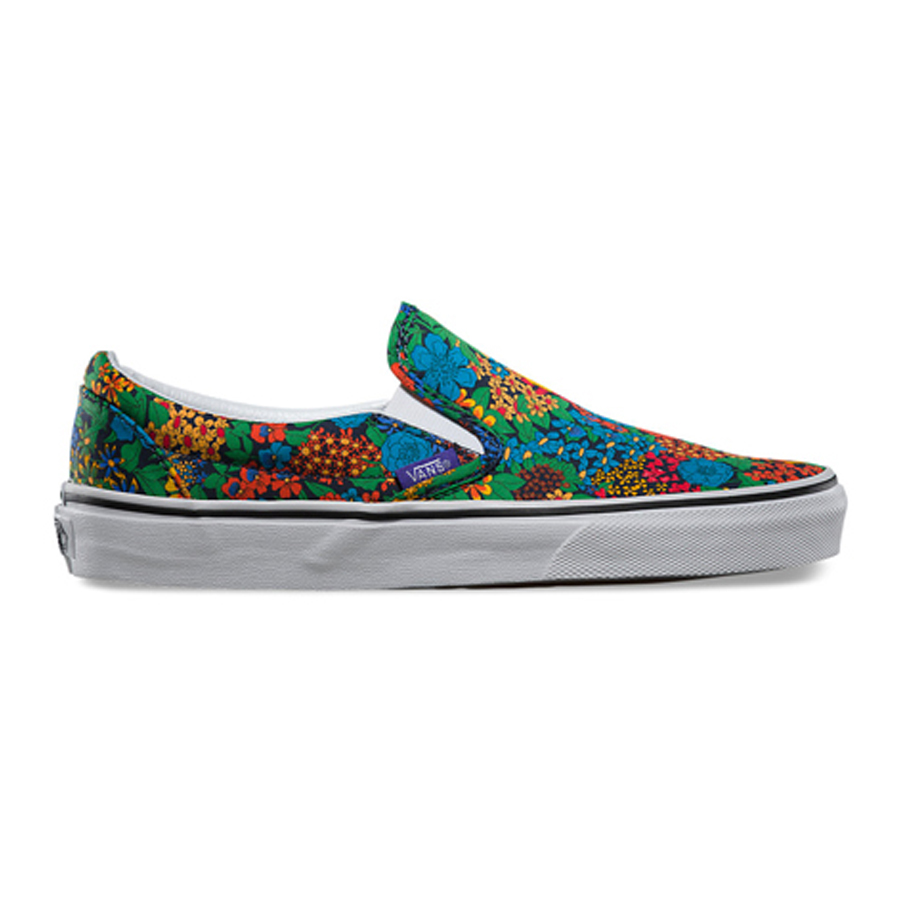 What do you get when you combine an urban cool brand like Vans and a London based fabric company? This amazing new collaboration featuring statement making cotton sneakers perfect for all ensembles. With slip-on looks becoming so popular in 2014, we love to see them renewed in 2015 in a fun new group of prints and patterns.
We first caught a glimpse of this amazing new collaboration on Refinery 29. They described the new sneaker line as innovative when they said, "And, once again, with liberty providing the palette and Vans the canvas, they are breathing new life into two classic sneaker silhouttes." We couldn't agree more! These prints are bright, colorful, unique and truly city-chic.
Like many bloggers and style influencers to date, these sneakers would look amazing paired with skinny jeans, dresses, blazers, skirts and more. There's pretty much nowhere you can't wear these cool designs. Not to mention all of these styles are made in a cotton canvas upper, making them comfortable, breathable and versatile all while remaining truly fashionable. Step into these bad boys this year by shopping the Vans X Liberty collection.