THE LABEL CHECK: COTTON OR NOTHING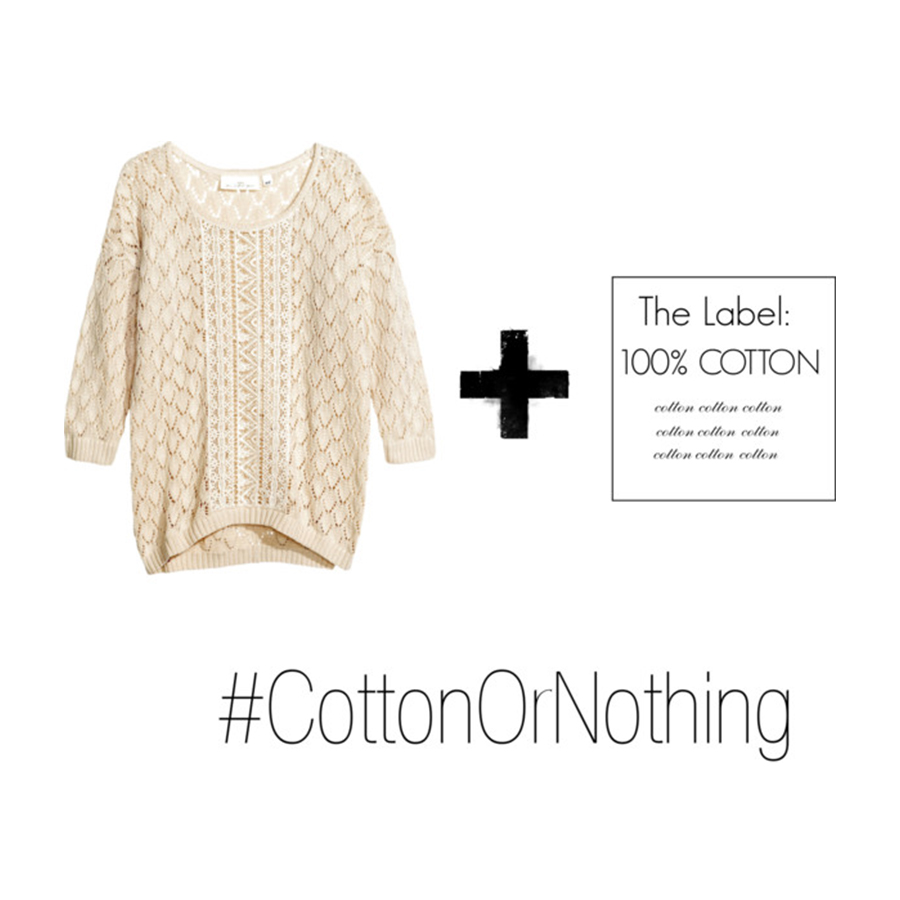 The end of January 2014 is here and we have to say, it's been an amazing new year so far! We've found so many spectacular cotton clothes out there and we know there's only more trend-setting looks to hunt down as the winter comes to an end. With that said, finding even more fashionable styles in our favorite fabric is one of our major goals for this fabulous year. How are we planning to follow this important New Years resolution? By doing a label check!
We're saying goodbye to stretched out shirts, dresses that cling in all the wrong places, and sweaters that pill at the seams. These fabric fails happen when you find yourself in clothes made of mystery fabric. No one has time for an unbelievably stressful fashion faux pas. We're too busy looking comfortably stylish in versatile cotton garments that reflect our stellar personalities. 2014 is all about looking as good as you feel by standing up against these pesky problems.
Join the movement by visiting #CottonOrNothing and remember, no matter what new trends you're trying this year, make sure you check your label to ensure your clothes are cotton-rich. Fabric fails are so last season.