Summer Scarves to Make Your Outfit Pop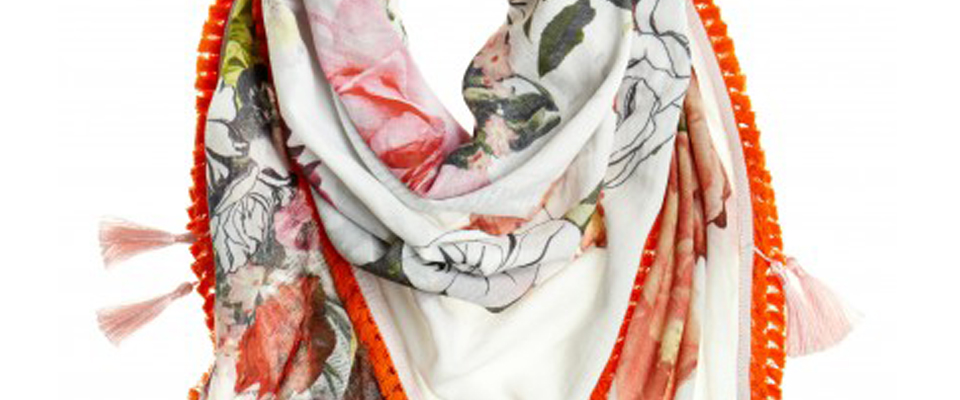 When it comes to dressing for hot, steamy, humid summer days, the rule of thumb is generally, "less is more." While the summer season beckons you to wear as little as possible without appearing overly scandalous, sometimes you're simply searching for that one little accessory that can easily add a pop of color to your otherwise minimal ensemble. That's why we're in love with light and airy cotton scarves.
This accessory comes in so many fun prints and colors, making it an easy statement-making piece for every day wear. Whether you're tying it loosely around your neck, giving your tightly wound top knot a little Minnie Mouse inspired bow or hanging your scarf around the handle of a satchel, there's no shortage of creative ways you can rock this accessory all season long.
We even love the idea of throwing a cotton scarf into your bag for an unexpected outfit addition after stepping into overly air-conditioned restaurants and stores. We've rounded up our absolute favorite summer styles to give you an idea of the beautiful looks you can achieve. From floral printed designs to tassel adorned infinity types, there's an abundance of comfortable, breathable and versatile scarves out there for every outfit you own.