RENT THE RUNWAY: MOSCHINO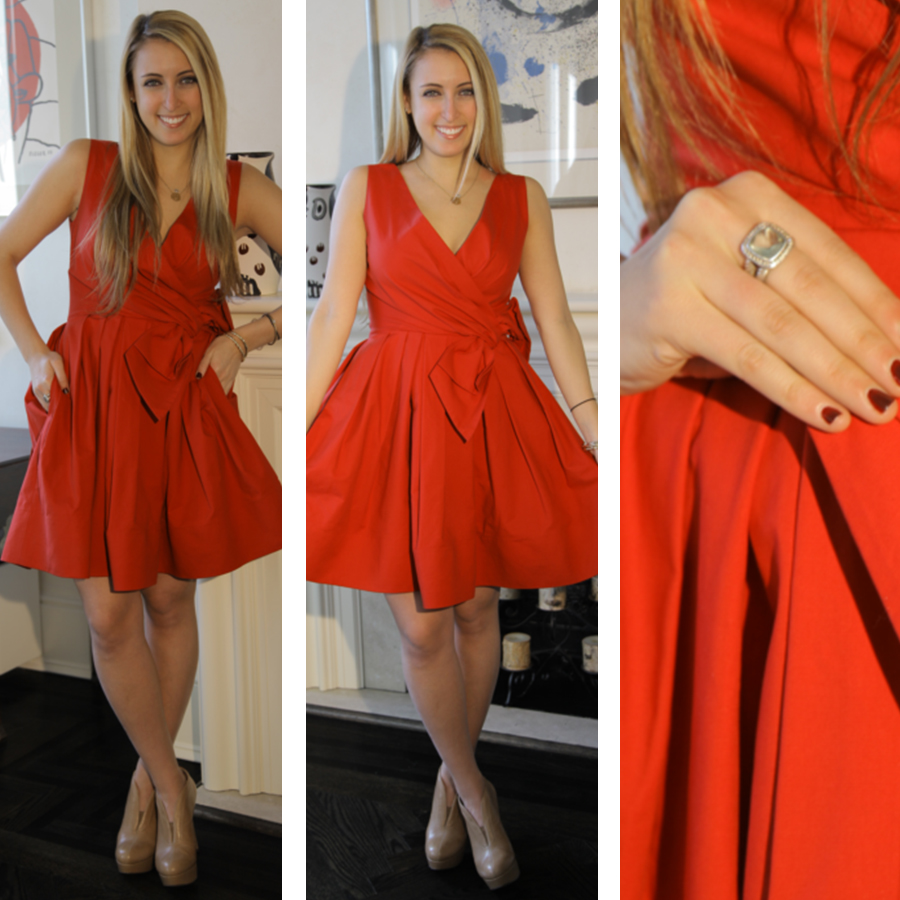 The holidays are nearing and the panic sets in. What on earth are you going to wear to all those parties you're invited to? It's no surprise that many of the dresses we've seen in the stores are bank breakers and wallet snatchers but oh how we love the delicate details and flattering fits. Well there's no need to worry!
We told you a bit about Rent the Runway a little while back and as promised, we're back with more. RTR sent us three cotton-rich, designer dresses to try on and we're so excited to show you just how many amazing holiday styles they have for rent in our favorite fabric. As expected, we were far from disappointed by the items we received.
Over the course of the next few weeks, we'll be showing you three of our most beloved designs, giving you a peek into the fun and flirty closet of Rent the Runway. Each dress we show can be borrowed for a fraction of its retail price so you can wear and return the selected piece with ease. It's true. We kid you not, it's that easy to get your hands on designer duds!
Check out this amazing Moschino dress and more at Rent the Runway!