Home Upgrades: Add a Splash of Color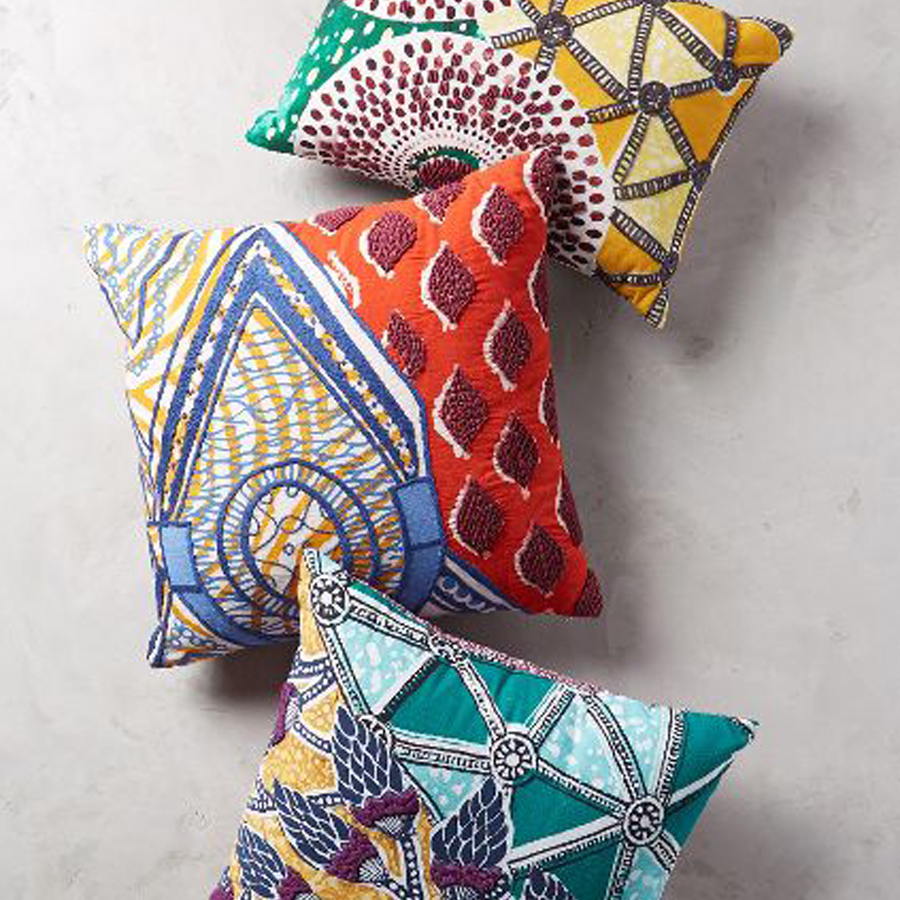 Decorating a home can be hard work. If you're not a natural when it comes to interior design, adding too much of one color or not enough of others can completely throw off the look and feel of your happy abode. That's why it's important to fill your house, apartment or dorm room with colorful accessories that don't overwhelm you or your house guests.
And when it comes to comfortable, cozy and stylish home goods, cotton is the perfect fabric to give your space a much-needed upgrade in all the right ways. These Anthropologie hand-embroidered pillows are just the thing to give your bland and boring couch a little color. We also love a nice coverlet in a neutral color with tufted dot detailing for the bedroom and a grand set of curtains to dress-up your windows. Whatever you're looking for when it comes to making home improvements, look for cotton goodies to give your place a stylish feel without looking too stuffy. Nothing says home sweet home like the comfort cotton brings!