Finding the Perfect Beach Cover-Up
Cover-ups have come a long way in the last decade or so (remember those ripped and tie-dyed t-shirts?!). A cover-ups' main duty is to, well, cover you up. Because many of us find ourselves going out or running errands straight from the beach/pool, these pieces also need to play double duty and be a bit more versatile.
We've said it before, but we'll say it again: check the label! When you are in need of a cover-up, you are most likely in a warm climate and have a layer of SPF on. The last thing you are going to want are synthetics that aren't going to allow your skin to breathe. That layer of SPF may also leave some residue on that gorgeous white fabric, so durability is also really important here so you don't need to throw it away before summer is over.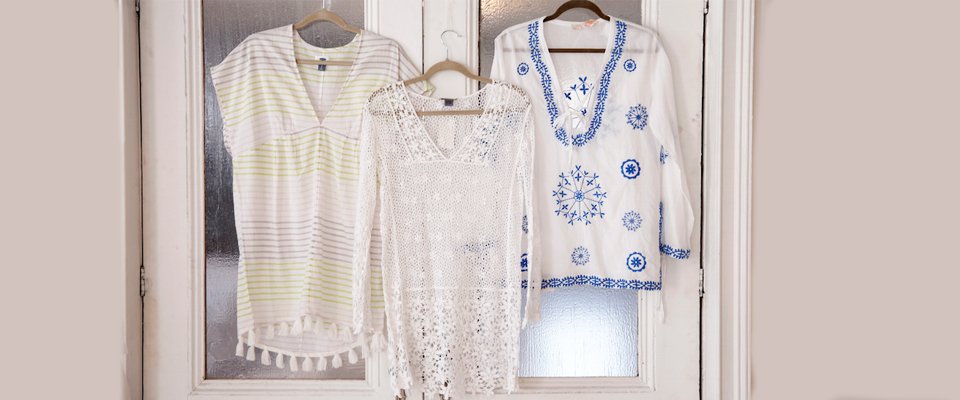 (Psst. If you hover your mouse over the picture above, you'll be able to shop those finds!)
If you're looking for a classic style, our favorites below will be right up your alley. If you're looking for something a bit more playful for an exotic beach getaway, we love to use a large scarf as sarong. All you have to do is put the scarf lengthwise behind you, holding a corner in each hand, twist your arms in front of your neck to make an "x", and tie the ends behind your neck like a halter top. It's easy, it's breezy, and you are totally covered without feeling restricted!
Have a favorite piece already in your closet? Share it with us on social using #CottonFavorites!