Entertain in Style With Our Theme Party Decor Tips
As winter dwindles into a bright spring, we tend to become more enthusiastic about social events, especially when we don't actually have to venture outdoors. February and March are perfect opportunities to entertain at home, whether you're throwing a birthday party or themed events like Mardi Gras or awards show-viewing parties.
Throwing a casual party for your friends and family is a great way to make the last few weeks of winter more exciting, and of course, you may need some décor suggestions to make your soirée one to remember! Check out our themed picks, made with cotton for ease of care and a certain stylish flair.
Image via Designing Life LLC
Mardi Gras Theme Party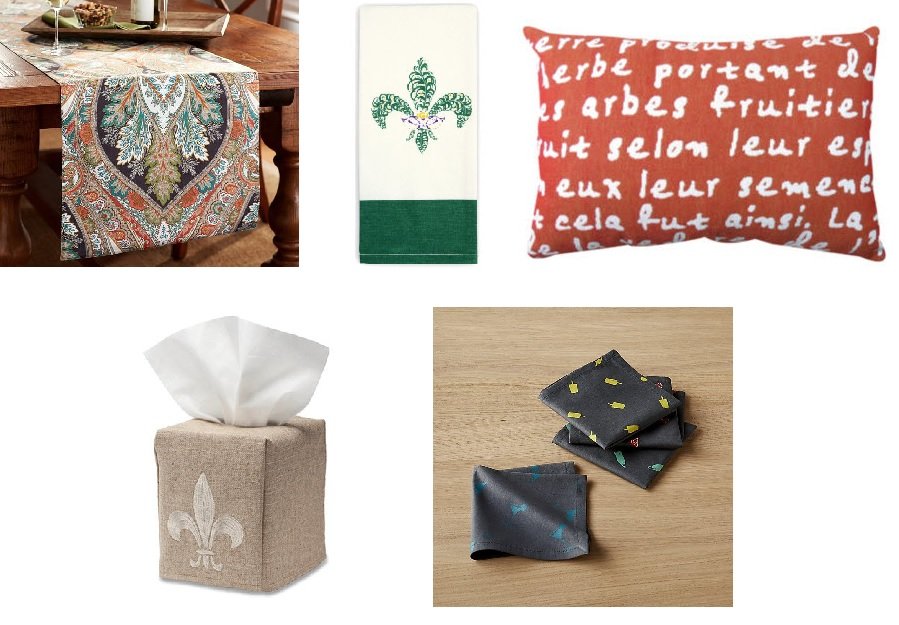 Every Mardi Gras-themed party needs to incorporate riotous colors. Mardi Gras is a time to celebrate fun, after all! Shop linens in loud colors, especially purple and green, to echo the classic colors of a New Orleans Mardi Gras. These cocktail napkins, decorated with some festive martini glasses, definitely give off a party vibe!
And of course, we can't forget the Mardi Gras masks. Buy a few to hand out to party guests, and reinforce the theme with these fleur-de-lis hand towels that'll make you think you're down in the Big Easy, without leaving the comfort of your home.
Oscars Viewing Party

Our theme for any Oscars Viewing Party has to be centered on two main colors: gold, modeled after the award; and red, for that iconic red carpet! Glittery accessories are also a must, to reflect the glitz and glamor of a Hollywood event. Deck out your living space with some gorgeous, ornate cotton pillow covers that will immediately transform your home into a space fit for a movie star.
This deep red table runner can be the red carpet on which your menu takes center stage, and for even more glamor, add these gold-rimmed placemats and matching coasters. Don't want to ruin your perfect party dress? Throw on this gold-striped apron to protect your look. Lights, camera, action!
St. Patrick's Day Party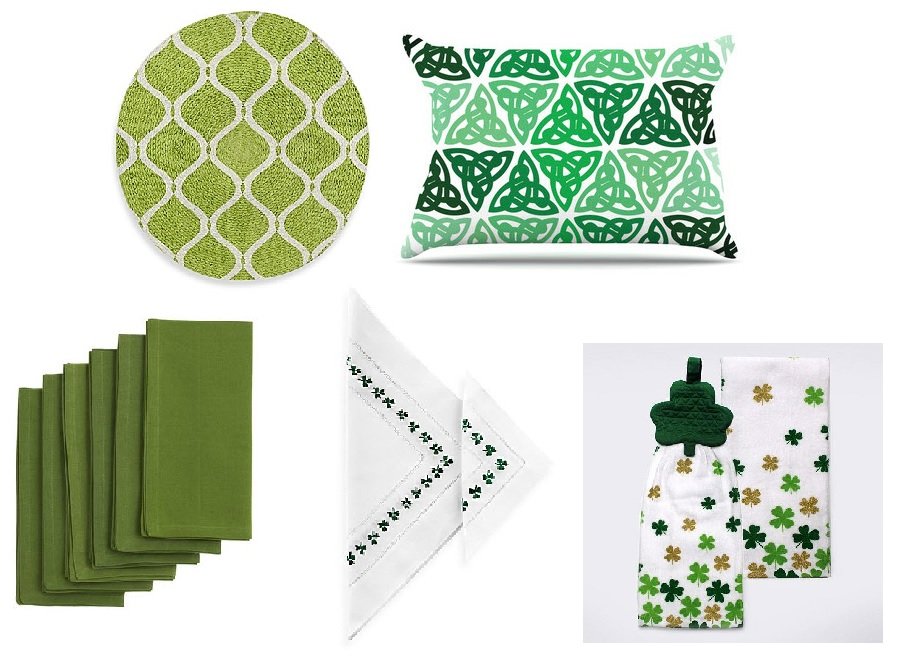 No St. Patrick's Day party would be complete without the color green, so to celebrate your Irish heritage (or just celebrate an excuse for a great dinner party), shop linens and home accessories in that bold hue. We personally love this Celtic knot pillow sham that will brighten up any home on St. Patrick's day and beyond. Decorate your table with spring-green napkins, green cotton placemats, and coasters.
Don't forget the shamrocks! Sprinkle some clover-shaped confetti on the table and pick up these shamrock towels to make your kitchen look as festive as your table.
We know entertaining at home can lead to some messes, but rest assured: your cotton décor is easy to care for. Visit our Care Tips section to learn more.