Decorate Your Home in Lace For Under $50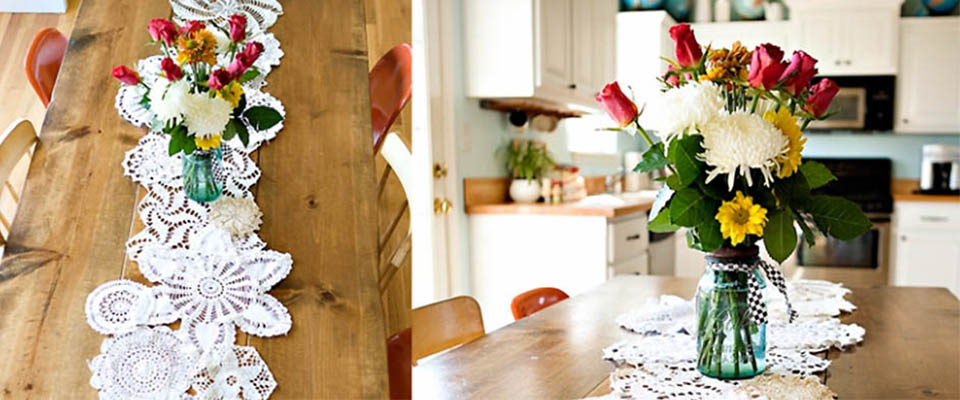 Image via: Under The Sycamore
Did you know that lace can be made with cotton? It's true! Dating back to the 15th century, it's been made by looping, interlacing or knitting thread in elaborate, open web-like patterns. For centuries, lace has been primarily associated with weddings and lingerie. Today, the modern use is a lot more practical. You can see the material all over the runways and detailing so many different clothings.
Want to bring this delicate, decorative fabric to life beyond your wardrobe? We have news for you: with a little imagination, it's easy to completely reinvent the dreamy design of lace into your 21st century home. Not only will it soften the look and the feel of your space but by adding the delicate touch of lace, it can also give a romantic vibe to any room.
Worried about budget? There are plenty of ways to get it all with some reasonably priced finds. See our picks below for some lace-spiration that, at less than $50, won't break the bank.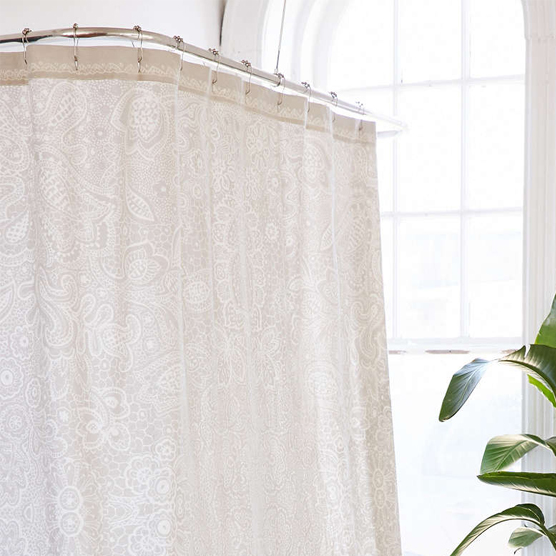 Make your bathroom more romantic with a lace designed shower curtain. It adds an elegant touch while still being functional as cotton dries quickly.
Urban Outfitters
Lace Scarf Print Shower Curtain
$39.00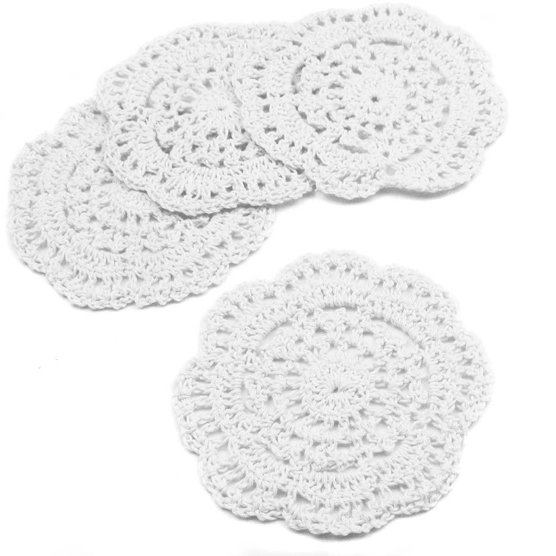 Nervous about these beautiful, delicate fabric coasters getting dirty? Just throw them in the wash. That's the beauty of cotton.
Amazon
Small Crochet Cotton Lace Coasters
$8.45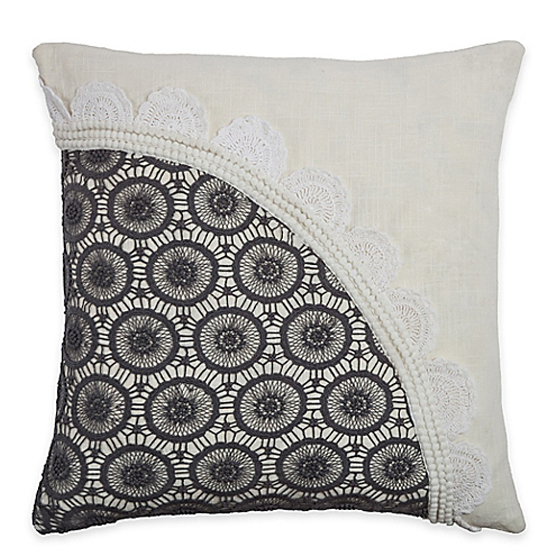 The easiest decor update? Accenting your furniture with lace pillows - so simple, and yet oh-so sweet.
Bed Bath & Beyond
Embroidery Square Throw Pillow
$39.99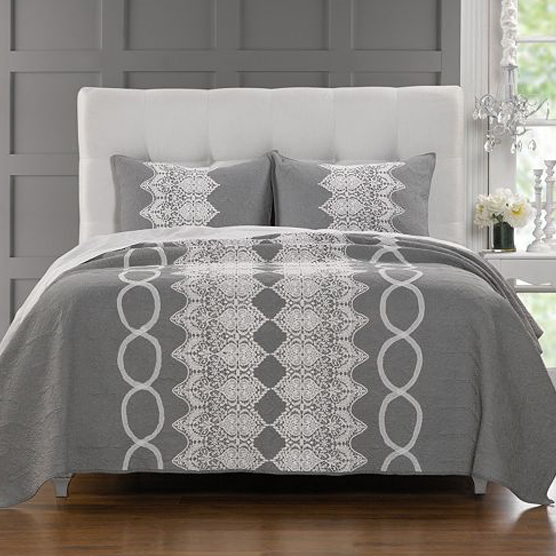 Lace is so dreamy. What better place for it than the focal point of your bedroom?
Kohl's
Chantilly Lace Quilt Set
$191.99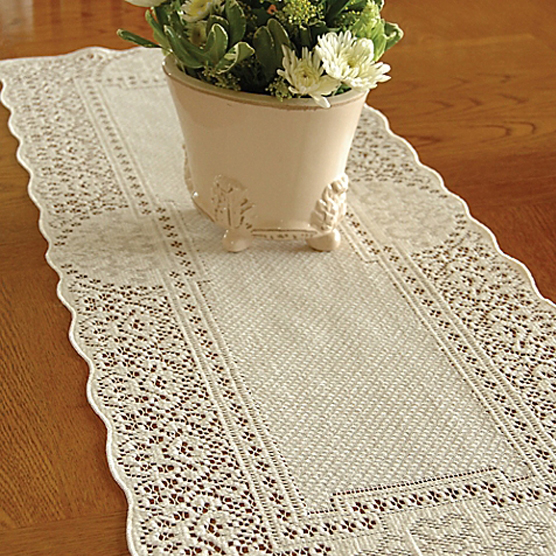 Instantly dress up your dinner table with an intricate lace table runner, perfect for your next dinner party.
Bed Bath & Beyond
Classic Table Runner
$14.99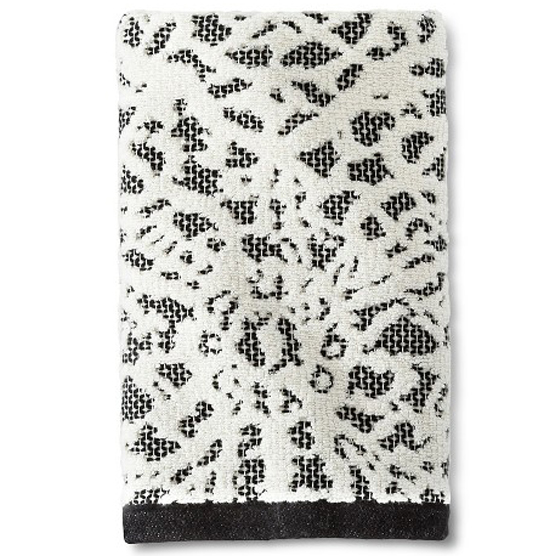 You wouldn't think the words chic and bathroom would ever go together but trust us when we say this lace design is what you need to give the space more personality.
Target
Floral Lace Hand Towel
$9.99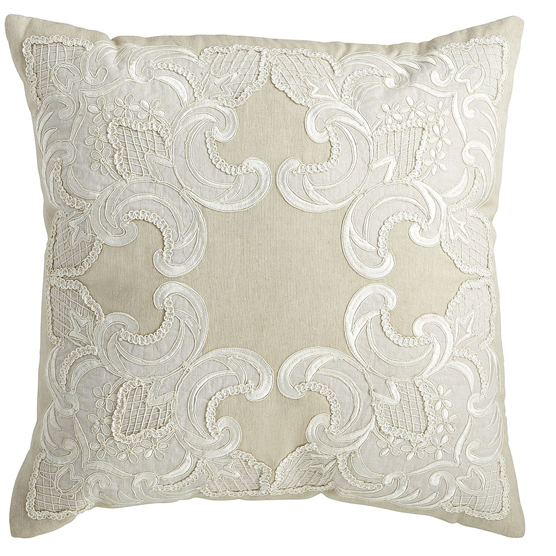 Be one with your femininity by incorporating this chic pillow with your furniture. Bonus: cotton makes for the best night's sleep!
Pier 1
Romantic Glam Natural Lace Pillow
$39.95