Bedroom Makeover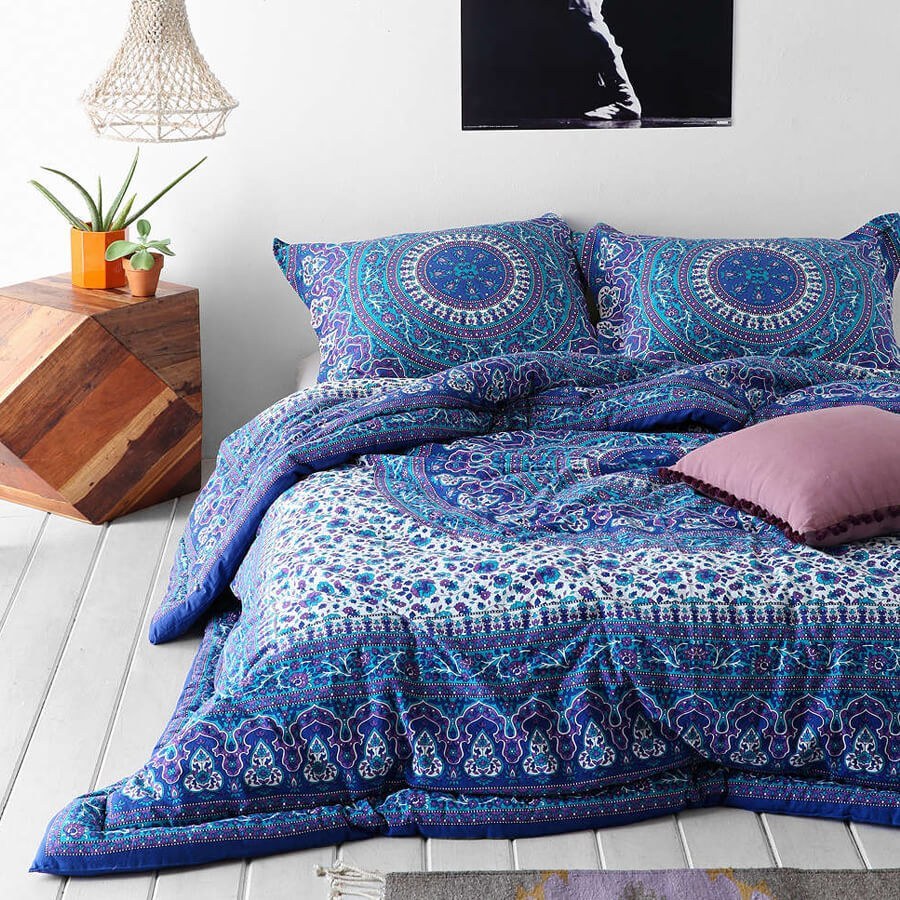 One of the main focal points of any bedroom is a well-dressed bed. With that said, if you're looking to redo the interior design of your boudoir, the best place to start is bedding! This means a bed complete with all the necessities; sham pillows, throw pillows, sheets, a duvet and throw blanket. As you can imagine, dressing your bed properly can be a bit of pain and there's an art to putting together prints and textures that work well together. It's also important to remember that one of the keys to a good night's beauty rest is soft, natural materials that don't irritate or chafe against your skin.
To help you reinvent your bedroom space, we've pulled together some amazing cotton bedding essentials to get you started. This shop collection has everything you'll need to upgrade your sleep space, giving your room a whole new look.
What are our favorite shops to check out when looking for the goods?
Anthropologie is known for creating eclectic and boho looks consisting of wild prints and designs. Urban Outfitters is another great place to find cotton bedding that really pops. However, if you're a little more traditional and modest, there is no better place to look for muted, neutral color palettes than West Elm.