Are Skinny Jeans On Their Way Out?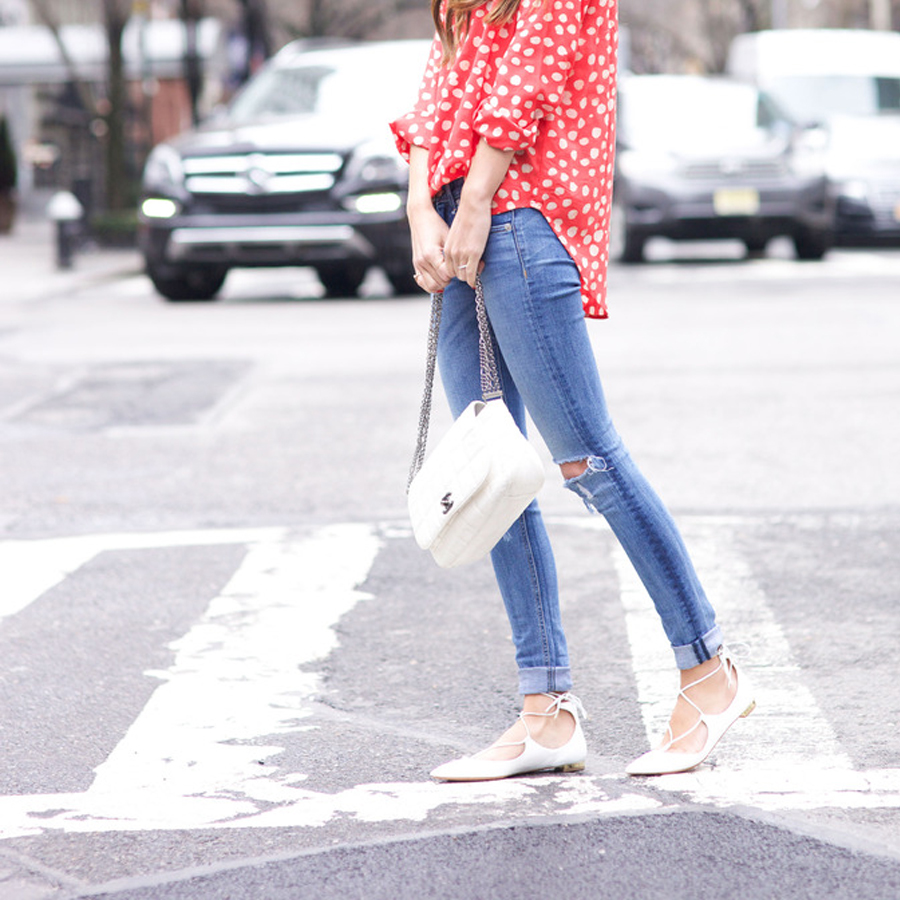 There seems to be some widespread speculation that the skinny jean is dead. While we believe the skinny jean, like a fine bottle of Chianti, simple never gets old, we don't deny that we are loving all the new denim trends to hit the streets these days. From baggy boyfriend jeans to 70's inspired flares, there's no shortage of experimentation when it comes to jeans right now.
So we took a look at some of our favorite fashion bloggers to find out how they're rocking their non-skinnies. These ladies are seriously inspiring us to tuck away our ordinary pairs in favor of mom dungarees, ultra-flattering jogger styles and a truly holey pair or two. Check out these fantastic fashionistas and tell us, are you joining the skinny jean boycott?